350088

Extra 10% off with code BROOKSCYBER
Single-use coupon code for an additional ten percent (10%) off all sale apparel, bra items, and Cascadia 16, Cascadia 16 GTX, Catamount, Divide 3, Ghost 14, Ghost 14 GTX, Hyperion Elite 2, Hyperion Tempo, Launch 9, Launch GTS 9, Ariel '20, and Beast '20 purchased in the same transaction on brooksrunning.com or brooksrunning.ca between 9:00 PM PT 11/26/2023 through 12:00 AM PT 11/29/2023. Enter coupon code at Checkout to receive discount. Valid on up to ten (10) sale items. While supplies last. Discount excludes licensed apparel and Run Merry apparel. No rainchecks. Cannot be combined with other coupons. Valid on orders shipped to the United States and Canada only. Past purchases do not apply. See Terms of Use for additional terms and details, including any eligibility restrictions.
Free beanie when you spend $140 or more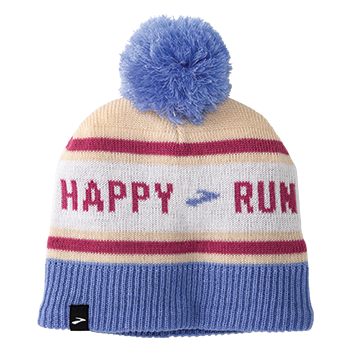 Heritage Pom Beanie - Run Happy Sand
$30 retail value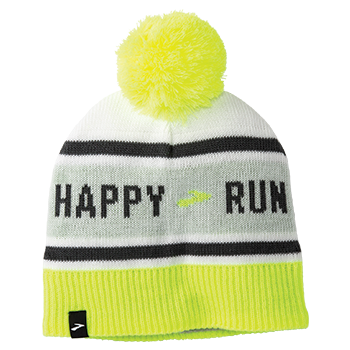 Heritage Pom Beanie - Run Happy White
$30 retail value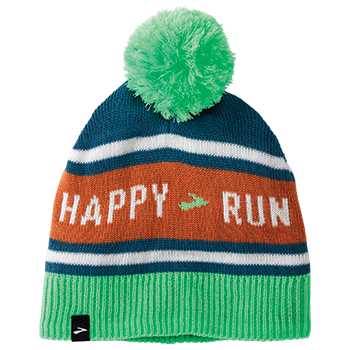 Heritage Pom Beanie - Run Happy Dark Ocean
$30 retail value
PROMOTION TERMS & CONDITIONS
Spend $140 or more in the same transaction on brooksrunning.com between 9:00 PM PT 11/28/2023 and 9:00 PM PT 12/21/2023 and receive one (1) free Heritage Pom Beanie ($30.00 value) automatically added to your cart in Checkout and shipped to the same address as your order. Limit one per person, while supplies last. No rainchecks. Valid on orders shipped to the United States only. Past purchases do not apply. If you return the qualifying item(s), please return the gift. See Terms of Use for additional terms and details, including any eligibility restrictions.
Preorder

Free Heritage Pom Beanie when you spend $140 or more
See Details

Free Heritage Pom Beanie when you spend $140 or more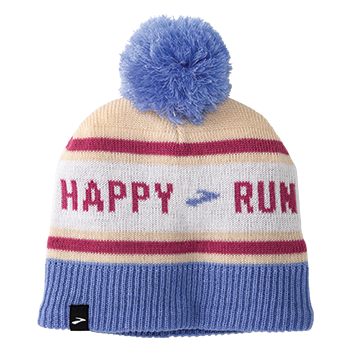 Heritage Pom Beanie - Run Happy Sand
$30 retail value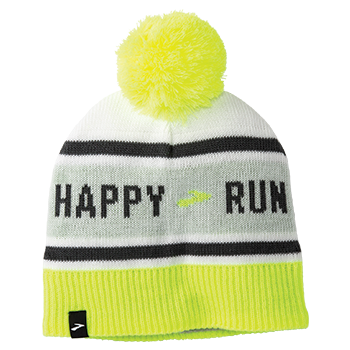 Heritage Pom Beanie - Run Happy White
$30 retail value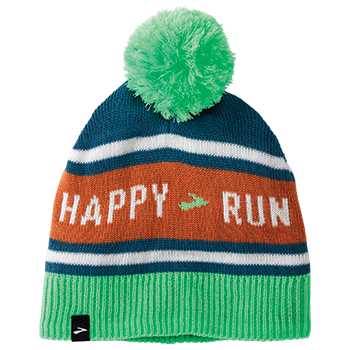 Heritage Pom Beanie - Run Happy Dark Ocean
$30 retail value
PROMOTION TERMS & CONDITIONS
Spend $140 or more in the same transaction on brooksrunning.com between 9:00 PM PT 11/28/2023 and 9:00 PM PT 12/21/2023 and receive one (1) free Heritage Pom Beanie ($30.00 value) automatically added to your cart in Checkout and shipped to the same address as your order. Limit one per person, while supplies last. No rainchecks. Valid on orders shipped to the United States only. Past purchases do not apply. If you return the qualifying item(s), please return the gift. See Terms of Use for additional terms and details, including any eligibility restrictions.
Breathability and support are key when looking for the right bra for your run. The Strappy 2.0 Sports Bra offers both benefits thanks to medium support plus stand-out style. Quick-drying fabric offers maximum comfort.
On the run feel
On the run feel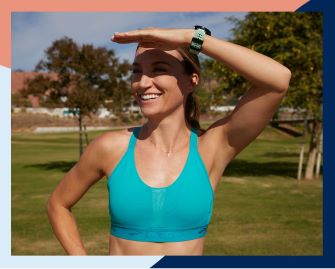 Drive moves with you
Designed with flexible fabric that moves with you and hugs your body for comfortable compression, the Drive Collection offers coverage options with removable cups.
Shop Drive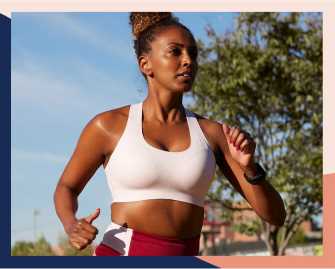 Dare holds you in
Made with built-in molded cups to hold you in, reduce motion, and deliver support run after run, the Dare Collection features a streamlined design for a comfortable fit in a variety of sizes and styles.
Shop Dare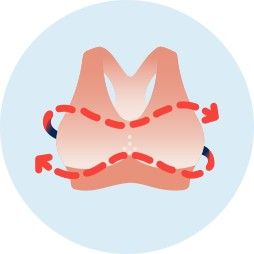 Dare holds you in
The Dare Collection is made with built-in molded cups to deliver support run after run.
Features
Medium support
Breathable design
Streamlined pullover
Hand washing is ideal, but not always possible. Fasten all hooks and straps, place in a lingerie bag, and use the gentle or delicate cycle. Always line dry, and never use dryer sheets or fabric softeners—they can clog the fabric and shorten the life of the bra.
Get medium support plus strappy, streamlined style in this running bra.
Hit your stride
Medium support in a sleek, pullover style.
This bra delivers support through our lab-proven combo of motion reduction and comfort. We engineer this bra's support by using built-in cups that encapsulate the breast to reduce motion while you run.
Built-in breeze
Breathable design
DriLayer® performance fabric provides a secure feel and wicks sweat while new laser-cut perforations in high-sweat areas optimize airflow.
Pull on. Pull off.
Streamlined pullover
A sleek, pullover design with an open strappy back creates a refreshed, longline look and allows for range of motion.