221601
Select Color
SALE 193 - White/Run Hoppy
Free shipping and returns, always.
Free shipping & returns, always.
Brooks Run Happy Promise
Our goal is to make each run better than the last. The gear we offer should improve your miles. So if you're not happy with a product, then we're not happy either.
90-day trial run — our guarantee
We think you'll love our products because thousands of other runners already do. So take our gear for a 90-day test run. If you don't love it, return it for free. Really.
Our return policy
If you buy gear from us today, you have 90 days to wear it all you want and still return it if you don't love it — no shipping or re‐stocking fee. If your gear is unworn and still in original packaging, you have one year to return it to us.
Free standard shipping
All orders ship free with ground shipping. If you spend over $100, 2-day shipping is also on us. Shipping is always free for returns.
Preorder
Make a bold style statement. This super soft, lightweight women's running tank features a bold graphic and updated fit for a new take on a classic style.
Sustainability

Running Responsibly

We are committed to a long-term, science-based approach to sustainability. We know it's time to think bigger about the impact our products and their full life cycle have on people and the planet.

Percentage of recycled content

This metric refers to the percentage of material by weight that has been recycled from post- or pre-consumer sources.

Number of plastic bottles

Our roadmap to use recycled raw materials initially focuses on post-consumer sources, such as plastic bottles.
With help from our suppliers, we calculate the number of plastic bottles used to make a size medium of each product.
Best for…
Wicking sweat
Everyday runs
The environment
Soft feel
Features
Classic fit
Super soft
Quick drying
Fit

Fit Type

Brooks running apparel is designed to move in harmony with your body. Most of our styles are semi-fitted, which means the gear follows the shape of your body but leaves some breathing room. Other styles are fitted: they hug your body and stretch to move with you. A small number of pieces in our line have a relaxed, but not baggy fit. Fit preference is totally personal!
To keep your Brooks gear looking and performing its best, machine wash separately before wearing, try not to use fabric softeners and tumble dry on low heat.
Runs. Friends. Brews. The summer power trio.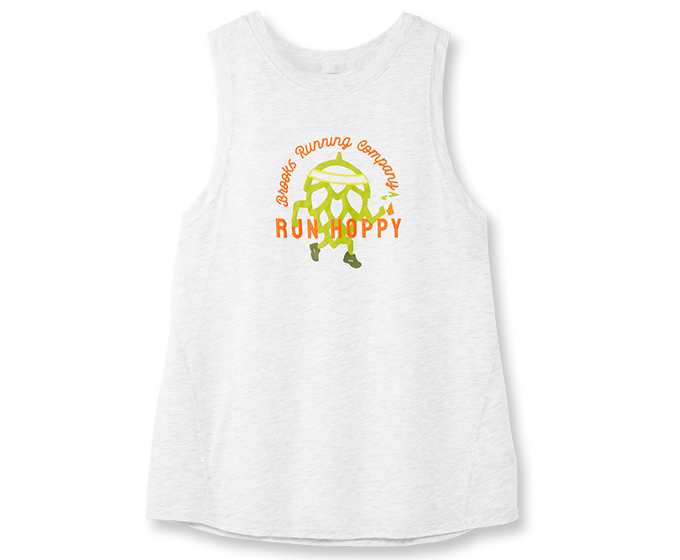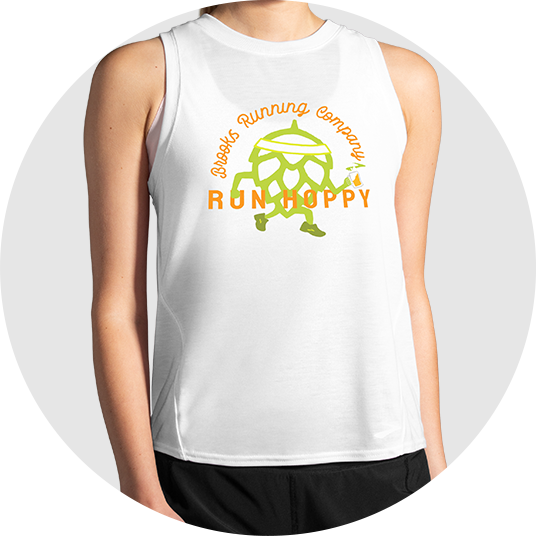 Cheers to the run
Beer-inspired gear
Proudly proclaim your love for running and beer with design that celebrates the timeless combo.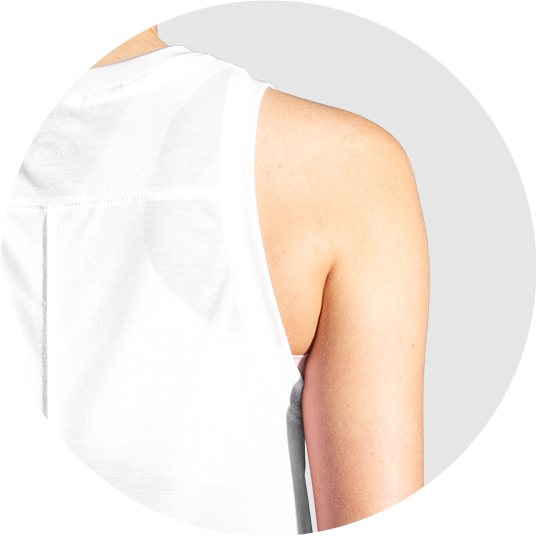 Feel-good fabric
Super soft
Breathable cotton-like fabric and soft seams provide smooth comfort on the run.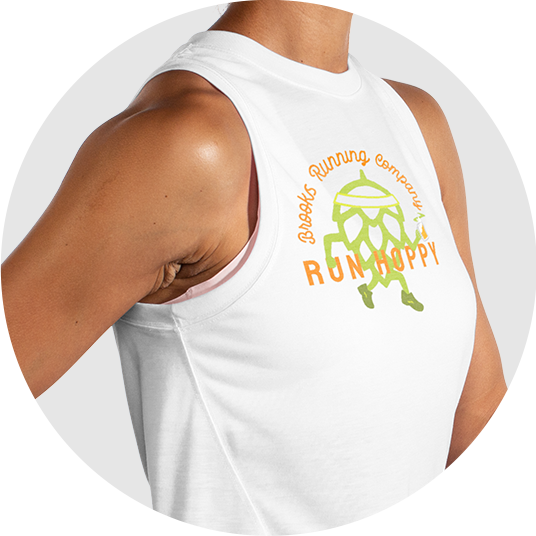 Hard run? No sweat.
Quick drying
Our DriLayer® fabric wicks away sweat to keep you comfortable, dry, and feeling light on your feet.