280459526.010

Free beanie when you spend $140 or more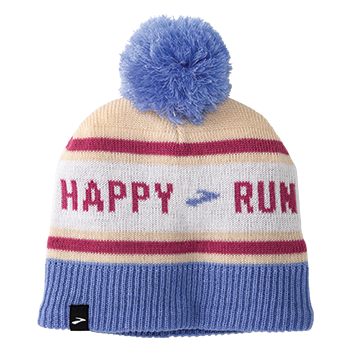 Heritage Pom Beanie - Run Happy Sand
$30 retail value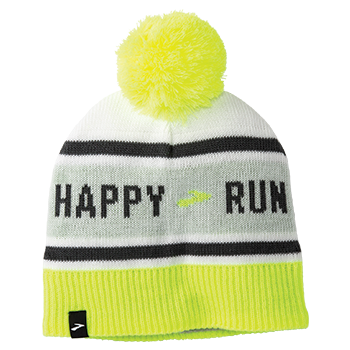 Heritage Pom Beanie - Run Happy White
$30 retail value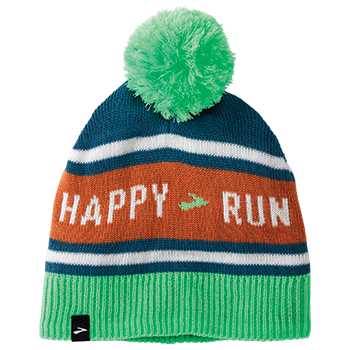 Heritage Pom Beanie - Run Happy Dark Ocean
$30 retail value
PROMOTION TERMS & CONDITIONS
Spend $140 or more in the same transaction on brooksrunning.com between 9:00 PM PT 11/28/2023 and 9:00 PM PT 12/21/2023 and receive one (1) free Heritage Pom Beanie ($30.00 value) automatically added to your cart in Checkout and shipped to the same address as your order. Limit one per person, while supplies last. No rainchecks. Valid on orders shipped to the United States only. Past purchases do not apply. If you return the qualifying item(s), please return the gift. See Terms of Use for additional terms and details, including any eligibility restrictions.
Select Color
526 - Frosted Lead/Paprika
SALE
Preorder

Free Heritage Pom Beanie when you spend $140 or more
See Details

Free Heritage Pom Beanie when you spend $140 or more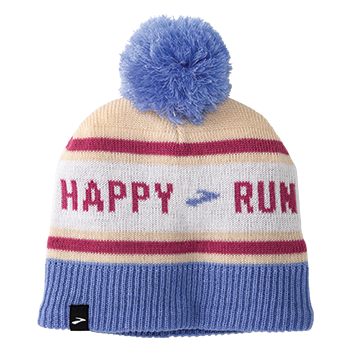 Heritage Pom Beanie - Run Happy Sand
$30 retail value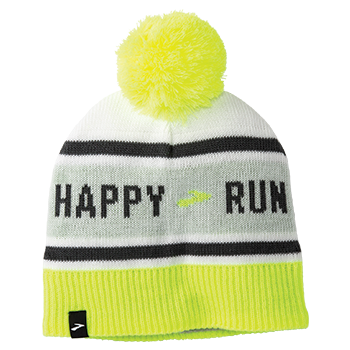 Heritage Pom Beanie - Run Happy White
$30 retail value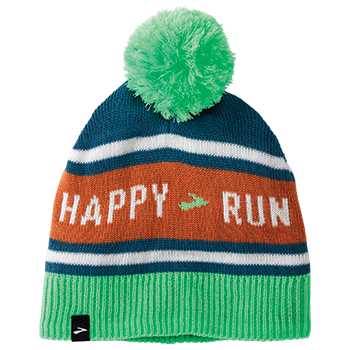 Heritage Pom Beanie - Run Happy Dark Ocean
$30 retail value
PROMOTION TERMS & CONDITIONS
Spend $140 or more in the same transaction on brooksrunning.com between 9:00 PM PT 11/28/2023 and 9:00 PM PT 12/21/2023 and receive one (1) free Heritage Pom Beanie ($30.00 value) automatically added to your cart in Checkout and shipped to the same address as your order. Limit one per person, while supplies last. No rainchecks. Valid on orders shipped to the United States only. Past purchases do not apply. If you return the qualifying item(s), please return the gift. See Terms of Use for additional terms and details, including any eligibility restrictions.
Keep your head covered and cool during warm-weather runs with this lightweight, mesh running hat. Packs down for easy storage while on the go.
Sustainability

Running Responsibly

We are committed to a long-term, science-based approach to sustainability. We know it's time to think bigger about the impact our products and their full life cycle have on people and the planet.

Percentage of recycled content

This metric refers to the percentage of material by weight that has been recycled from post- or pre-consumer sources.

Number of plastic bottles

Our roadmap to use recycled raw materials initially focuses on post-consumer sources, such as plastic bottles.
With help from our suppliers, we calculate the number of plastic bottles used to make a size medium of each product.
Best for…
Wicking sweat

Sun protection

Breathability

Stowing on the go
Features
Packable
Breathable
Personalized fit
Do Not Use Fabric Softeners, Wash Darks Separately, Wash Separately Before Wearing