211364

Select Color
081 - Asphalt
Free shipping and returns, always.
Free shipping & returns, always.
Brooks Run Happy Promise
Our goal is to make each run better than the last. The gear we offer should improve your miles. So if you're not happy with a product, then we're not happy either.
90-day trial run — our guarantee
We think you'll love our products because thousands of other runners already do. So take our gear for a 90-day test run. If you don't love it, return it for free. Really.
Our return policy
If you buy gear from us today, you have 90 days to wear it all you want and still return it if you don't love it — no shipping or re‐stocking fee. If your gear is unworn and still in original packaging, you have one year to return it to us.
Free standard shipping
All orders ship free with ground shipping. If you spend over $100, 2-day shipping is also on us. Shipping is always free for returns.
Preorder
When it comes to a comfortable run, the Spartan Jogger delivers every time. These streamlined men's running joggers offer a loose fit that layers easily over shorts during warm ups. Or wear it solo for any cool-weather run.
Best for…
Warm up & cool down
Race day
Layering
Cool weather
Features
Streamlined coverage
Go-to layer
Secure storage
Fit

Fit Type

Brooks running apparel is designed to move in harmony with your body. Most of our styles are semi-fitted, which means the gear follows the shape of your body but leaves some breathing room. Other styles are fitted: they hug your body and stretch to move with you. A small number of pieces in our line have a relaxed, but not baggy fit. Fit preference is totally personal!
Do Not Use Fabric Softeners, Wash Darks Separately, Wash Separately Before Wearing
Loosen up, they said. So we did.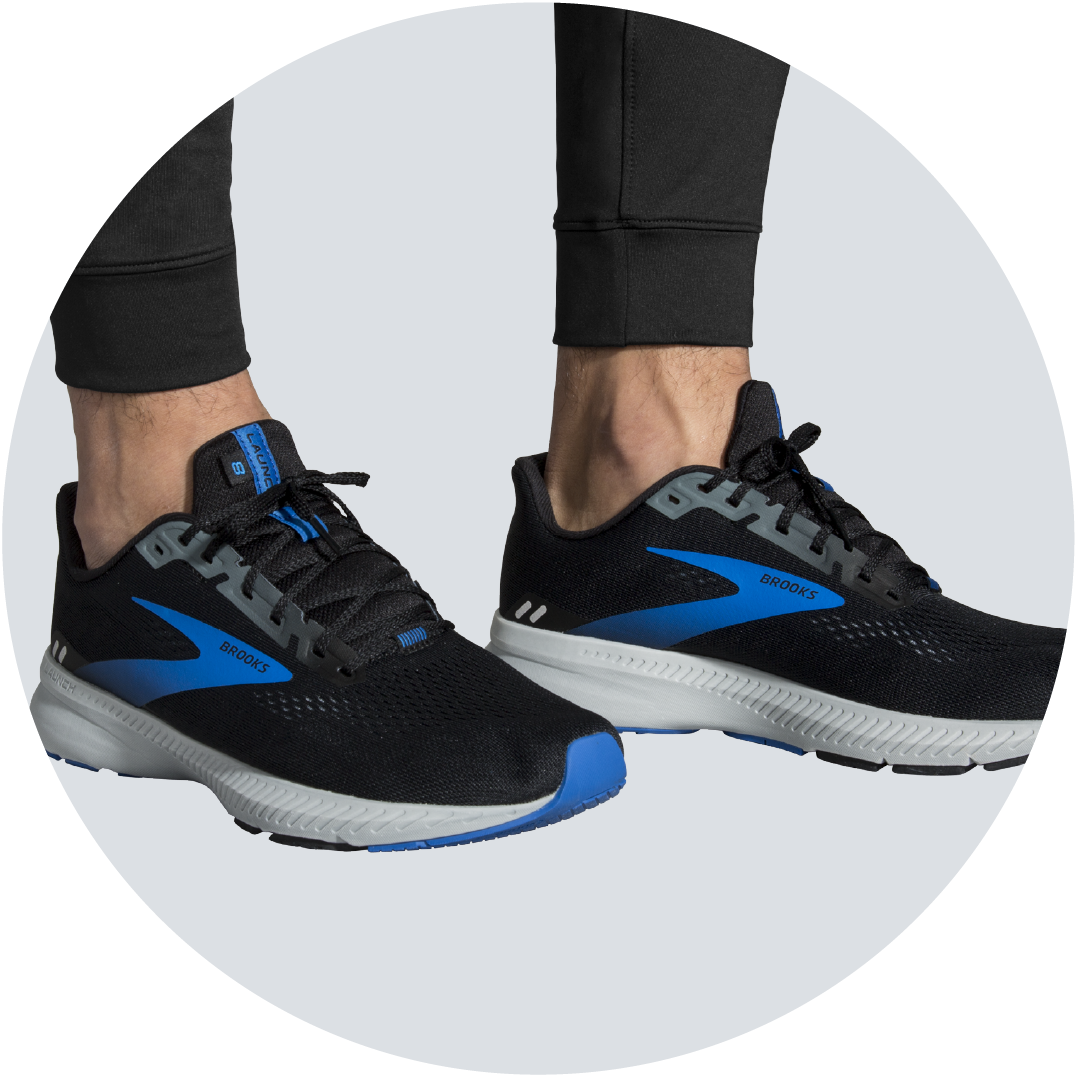 Free to move
Streamlined coverage
The tapered leg ensures the pant moves with you and warmth stays in.
Win the warm up
Go-to layer
This no-distraction jogger is perfect on cold runs or for keeping muscles warm during warm-ups and cooldowns.
Protect your tech
Secure storage
Zip-secure hand pockets keep valuables safe like your phone or headphones case.