211440

Free beanie when you spend $140 or more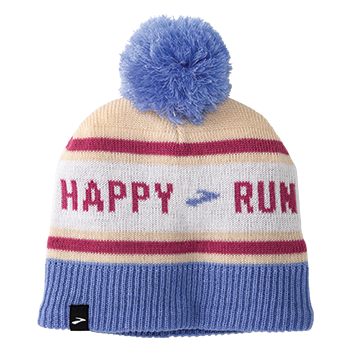 Heritage Pom Beanie - Run Happy Sand
$30 retail value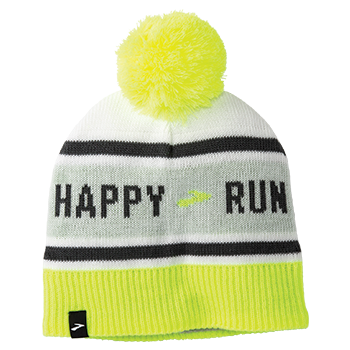 Heritage Pom Beanie - Run Happy White
$30 retail value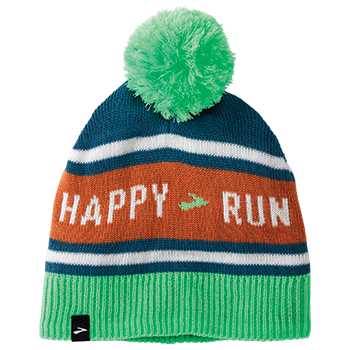 Heritage Pom Beanie - Run Happy Dark Ocean
$30 retail value
PROMOTION TERMS & CONDITIONS
Spend $140 or more in the same transaction on brooksrunning.com between 9:00 PM PT 11/28/2023 and 9:00 PM PT 12/21/2023 and receive one (1) free Heritage Pom Beanie ($30.00 value) automatically added to your cart in Checkout and shipped to the same address as your order. Limit one per person, while supplies last. No rainchecks. Valid on orders shipped to the United States only. Past purchases do not apply. If you return the qualifying item(s), please return the gift. See Terms of Use for additional terms and details, including any eligibility restrictions.
Select Color
SALE 091 - White/Sasquatch
Preorder

Free Heritage Pom Beanie when you spend $140 or more
See Details

Free Heritage Pom Beanie when you spend $140 or more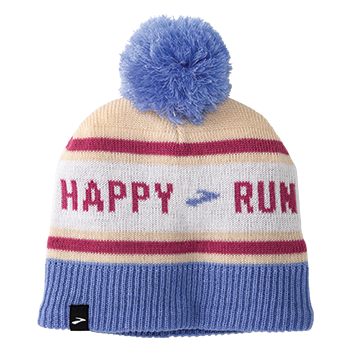 Heritage Pom Beanie - Run Happy Sand
$30 retail value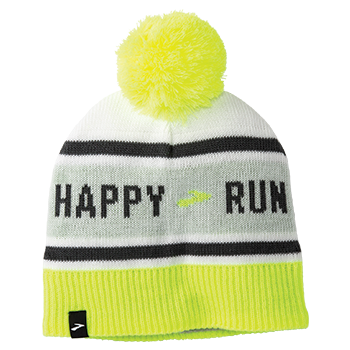 Heritage Pom Beanie - Run Happy White
$30 retail value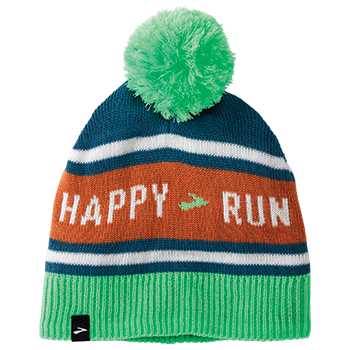 Heritage Pom Beanie - Run Happy Dark Ocean
$30 retail value
PROMOTION TERMS & CONDITIONS
Spend $140 or more in the same transaction on brooksrunning.com between 9:00 PM PT 11/28/2023 and 9:00 PM PT 12/21/2023 and receive one (1) free Heritage Pom Beanie ($30.00 value) automatically added to your cart in Checkout and shipped to the same address as your order. Limit one per person, while supplies last. No rainchecks. Valid on orders shipped to the United States only. Past purchases do not apply. If you return the qualifying item(s), please return the gift. See Terms of Use for additional terms and details, including any eligibility restrictions.
Save the hard work for your run. This long-sleeve running shirt is an easy choice. Our Distance tops are soft and sweat-wicking so you can stay comfortable for miles.
Fit

Fit Guide

Brooks running apparel is designed to move in harmony with your body. Fit preference is totally personal!

Semi-fitted

Most of our styles are semi-fitted, which means the gear follows the shape of your body but leaves some breathing room.

Fitted

Other styles are filled: they hug your body and stretch to move with you.

Relaxed

A small number of pieces in our line have a relaxed, but not baggy fit.
Best for…
Features
Fit for your run
Super soft
Quick drying
To keep your Brooks gear looking and performing its best, machine wash separately before wearing, try not to use fabric softeners and tumble dry on low heat.
The Sasquatch Collection by Louie Gong (Nooksack)
Meet the Artist Louie Gong (Nooksack)
The collection was inspired by artist, runner, and storyteller Louie Gong (Nooksack) and his interpretation of Sasquatch. Louie designed the collection to inspire others to celebrate nature while protecting and respecting Native land.  
Shop the Collection
Louie Gong's (Nooksack) interpretation of Sasquatch  
The Sasquatch Collection by Louie Gong recognizes the connection between people and the land we run on through designs that feature Indigenous art and the natural history of the Northwest. In Louie's interpretation, Sasquatch is a shapeshifter that protects the natural environment and reveals itself only to those who demonstrate respect for the land. 
Learn more  
Run with respect 
Brooks has partnered with the Snoqualmie Tribe Ancestral Lands Movement to learn how we can recreate respectfully and mindfully on Native land. When we protect the land and enter it from a mindset centered in connection, rather than a conquest, it can be enjoyed for generations to come.
Read More
Rooted in nature
In Step With Nature
Featuring Louie Gong's (Nooksack) Sasquatch
Louie's Sasquatch watches over the land and protects those who protect nature.
Mountains to Explore
Featuring legendary peaks
Louie Gong's design features the iconic peaks of the northwest: Mt. Baker, Mt Rainier, and Mt. Hood.
Nature. Not distractions.
Modern Fit
Tread thoughtfully through the forest in a modern, breathable fit so you can focus on your surroundings and take in nature.