211317

Select Color
SALE 001 - Black
Free shipping and returns, always.
Free shipping & returns, always.
Brooks Run Happy Promise
Our goal is to make each run better than the last. The gear we offer should improve your miles. So if you're not happy with a product, then we're not happy either.
90-day trial run — our guarantee
We think you'll love our products because thousands of other runners already do. So take our gear for a 90-day test run. If you don't love it, return it for free. Really.
Our return policy
If you buy gear from us today, you have 90 days to wear it all you want and still return it if you don't love it — no shipping or re‐stocking fee. If your gear is unworn and still in original packaging, you have one year to return it to us.
Free standard shipping
All orders ship free with ground shipping. If you spend over $100, 2-day shipping is also on us. Shipping is always free for returns.
Preorder
The Atmosphere Short Sleeve provides cool coverage you can barely feel. Perfect for race day or on warmer runs, the ultralight fabric wicks away sweat and dries quickly for lasting comfort.
Best for…
Hot weather
Training
Breathability
Features
Light & airy
Optimized details
Odor resistant
Fit

Fit Type

Brooks running apparel is designed to move in harmony with your body. Most of our styles are semi-fitted, which means the gear follows the shape of your body but leaves some breathing room. Other styles are fitted: they hug your body and stretch to move with you. A small number of pieces in our line have a relaxed, but not baggy fit. Fit preference is totally personal!
Do Not Use Fabric Softeners, Wash Separately Before Wearing, Wash Darks Separately
An ultralight layer made for working hard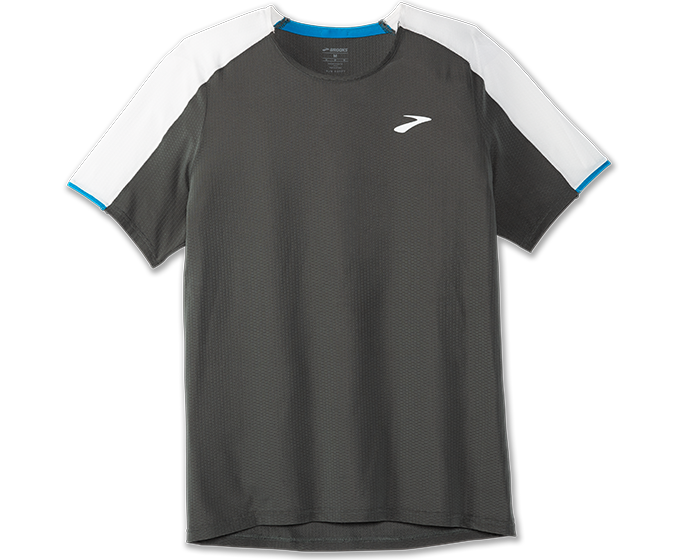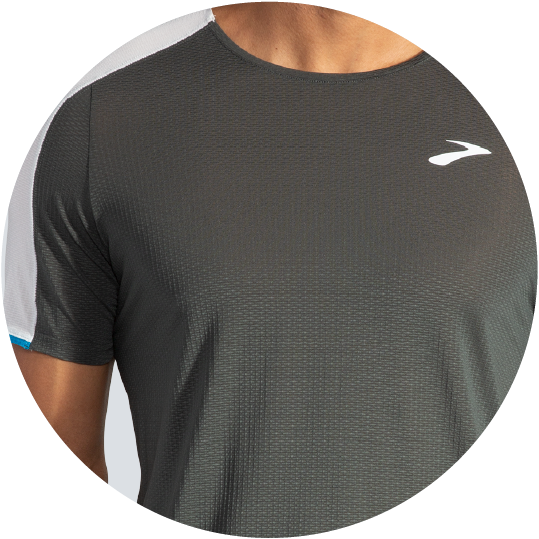 Barely-there feel
Optimized details
Bonded seams and minimal finishing details in the arms and neckline offer a barely-there feel.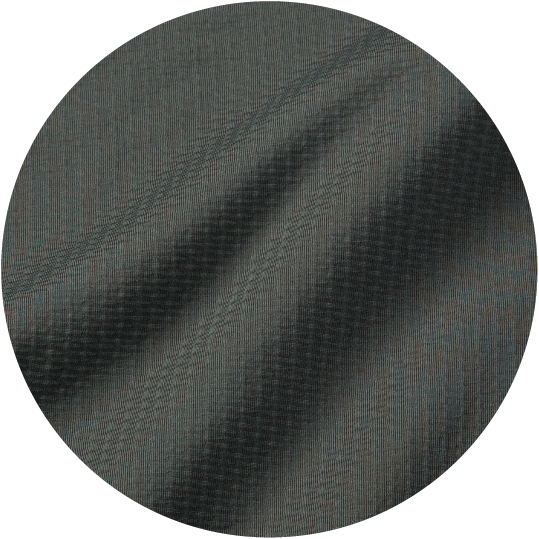 Beat the heat
Light & airy
Super breathable, lightweight fabric wicks away sweat to keep you cool.
Made with recycled fabric equal to eight plastic water bottles.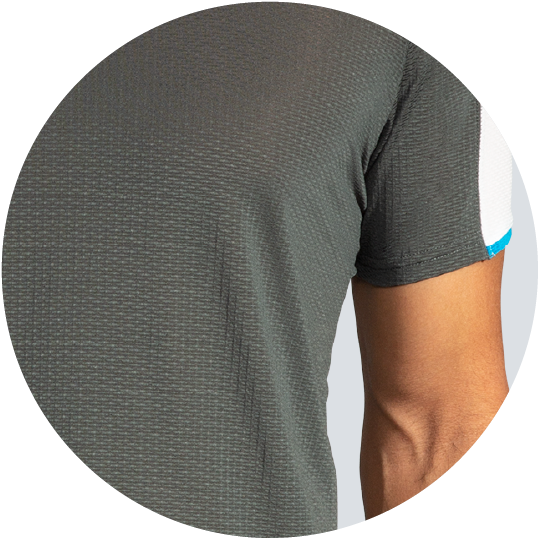 Fresh finish
Odor resistant
Antimicrobial finish keeps odors at bay between washes.