110382

Get 15% off shorts, tanks and tees with purchase of any full price shoe
Buy any full-priced shoe on brooksrunning.com or brooksrunning.ca between 9pm PST 03/31/2023 and 9pm PST 04/30/2023 and receive fifteen percent (15%) off on up to ten (10) Brooks shorts, tank tops, and t-shirts purchased in the same transaction. Discount excludes licensed apparel. Discount is automatically applied during Checkout. While supplies last. No rainchecks. Cannot be combined with other offers, discounts, or coupons. Valid on orders shipped to the United States and Canada only. Past purchases do not apply. See here for additional terms and details, including any eligibility restrictions.
Select Color
New color
Limited edition
122 - White/Khaki
Free shipping and returns, always.
Free shipping & returns, always.
Brooks Run Happy Promise
Our goal is to make each run better than the last. The gear we offer should improve your miles. So if you're not happy with a product, then we're not happy either.
90-day trial run — our guarantee
We think you'll love our products because thousands of other runners already do. So take our gear for a 90-day test run. If you don't love it, return it for free. Really.
Our return policy
If you buy gear from us today, you have 90 days to wear it all you want and still return it if you don't love it — no shipping or re‐stocking fee. If your gear is unworn and still in original packaging, you have one year to return it to us.
Free standard shipping
All orders ship free with ground shipping. If you spend over $100, 2-day shipping is also on us. Shipping is always free for returns.
Preorder
Similar Product
Glycerin StealthFit 20
The same supremely soft cushioning with a closer-to-foot, adaptable fit.
What's the best thing your feet can feel while running? Nothing. The Glycerin 20 neutral cushioned running shoes are the final word on comfort thanks to new, supremely soft DNA LOFT v3 cushioning, an updated, improved fit and silky smooth transitions.
Sustainability

Running Responsibly

We are committed to a long-term, science-based approach to sustainability. We know it's time to think bigger about the impact our products and their full life cycle have on people and the planet.

Percentage of recycled content

This metric refers to the percentage of material by weight that has been recycled from post- or pre-consumer sources.

Number of plastic bottles

Our roadmap to use recycled raw materials initially focuses on post-consumer sources, such as plastic bottles.
With help from our suppliers, we calculate the number of plastic bottles used to make a size medium of each product.
32.4 %
Recycled materials in the upper
4.66
Plastic bottles diverted from landfills
Best for…
Super soft cushioning
Road running
Smooth transitions
Walking
Features
Supreme softness
Improved fit
Smooth transitions
New lightweight upper
Experience
Experience type
All Brooks shoes have cushioning, but how it feels can vary across categories and individual shoe styles. For example, the Levitate and Revel, both within the Energize category, offer different levels of of springy cushioning: max spring in the Levitate, more balanced in the Revel. What you choose is totally up to your preference, as each one delivers lab- and runner-tested performance for every mile of your run.

Still not sure if this shoe is the right experience for you?
Try our Shoe Finder
Cushion
Speed
Energize
Trail
Experience level
Experience level
Within any experience category, different shoes have varying levels of that experience: some may have a little less, while others have an amplified experience. For example, within Cushion, the Ghost offers soft, balanced cushioning whereas the Glycerin provides super soft cushioning.
Neutral Cushion
More Cushion
Most Cushion
Support
Choose your support
Your body naturally likes to move in one way. Deviation is how much that movement changes when you go for a run.


Neutral
Low deviators may find that shoes designated "neutral" work best for them.
Support
Runners with high deviation benefit from Brooks' support technologies and may want to look for a shoe designated "support".
You may have deviation if:
You freqently get the same injury
You pronate or supinate
Toes point in or out when you walk
You feel unstable when you balance on one leg
Hand pressure increases or decreases when you squat with feet together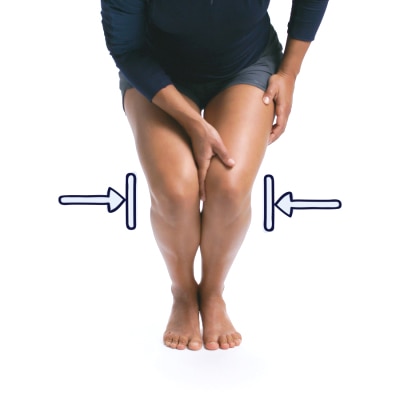 Still unsure? Take our 5 minute quiz:
Try our Shoe Finder
Neutral
Support
Max support
Conquer your miles in pure comfort
Max comfort
Supreme softness
Now featuring nitrogen-infused DNA LOFT v3, super soft cushioning optimized to be light weight, responsive, and durable with plush comfort.
Innovative nitrogen infusion process lets us fine-tune the softness with careful precision so we never sacrifice weight, durability, or responsiveness.

Our cushioning technologies all start with DNA because they react to your unique stride.
Give your feet a break
Improved fit
Our plush and breathable engineered air mesh upper offers a secure fit, comfortably holding the foot in place.
Find your flow
Smooth & easy transitions
Redesigned midsole and outsole offer a widened platform for smoother, easier transitions.
Origin stories: the Glycerin
The story of the Glycerin begins in the late 1990s — the name was actually inspired by the song "Glycerine" by the English band Bush. From early HydroFlow, to our newest nitrogen-infused DNA LOFT v3, the Glycerin always features our most innovative cushion tech.
The newest version gives runners ultimate softness underfoot in every stride thanks to the specialized nitrogen-infusion process used to create DNA LOFT v3. As we continue to grow options through support and fit, we see the Glycerin line continuing to be a favorite among runners.