280495

Select Colour
145 - White Run Proud 23
Always free returns.
Free returns, always.
Brooks Run Happy Promise
Our goal is to make each run better than the last. The gear we offer should improve your miles. So if you're not happy with a product, then we're not happy either.

90-day trial run — our guarantee
We think you'll love our products because thousands of other runners already do. So take our gear for a 90-day test run. If you don't love it, return it for free. Really.

Our return policy
If you buy gear from us today, you have 90 days to wear it all you want and still return it if you don't love it — no shipping or re‐stocking fee. If your gear is unworn and still in original packaging, you have one year to return it to us.

Preorder
Some runner-to-runner advice: don't underestimate the power of a great sock. The Ghost Crew socks offer plenty of cushion, coverage, and snug support plus odour resistance for comfort during daily miles or race day.
Features
Extended cushioning
Arch support
Odour-resistant
The sock name and size is stitched into the sock. Restocking made easy!
Fit

Fit Type

Brooks running apparel is designed to move in harmony with your body. Most of our styles are semi-fitted, which means the gear follows the shape of your body, but leaves some breathing room. Other styles are fitted: they hug your body and stretch to move with you. A small number of pieces in our line have a relaxed, but not baggy fit. Fit preference is totally personal!
This is a carousel. Use next and Previous buttons to navigate.
Shop the Run Proud Collection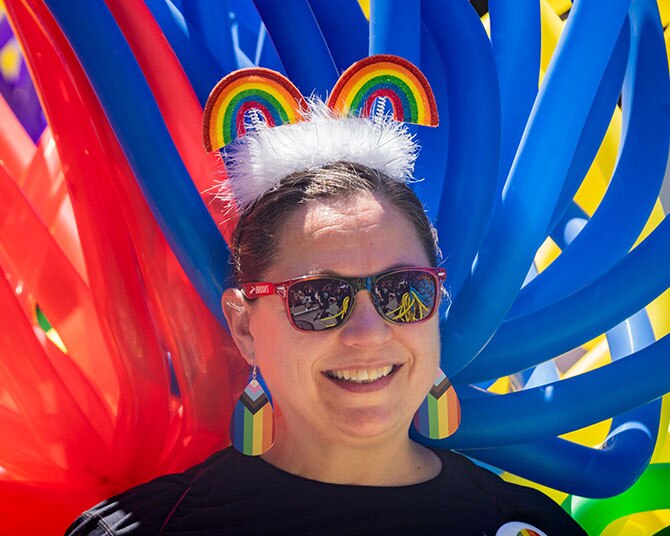 Show your true colours
Wednesday Holmes x Run Proud
Artist and activist Wednesday Holmes is bringing their inclusive, inviting, and inherently joyful designs to our limited edition Run Proud Collection. With this collaboration, we're empowering all members of the LGBTQ+ community and their allies to show their true colours.
An everyday workhorse that's also ready to race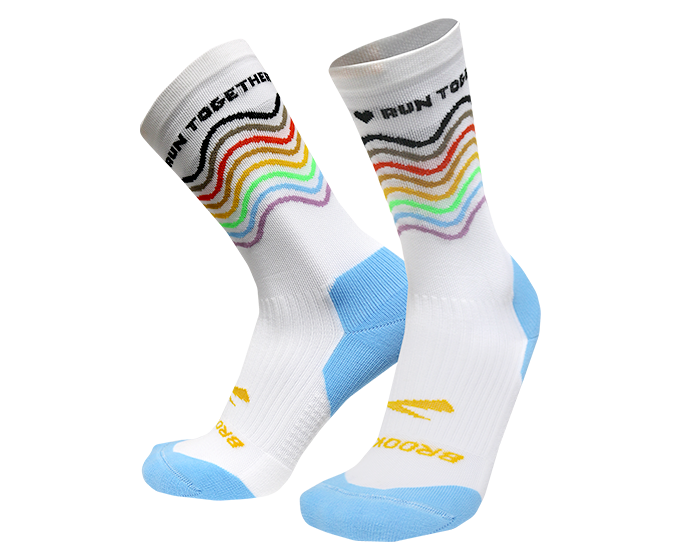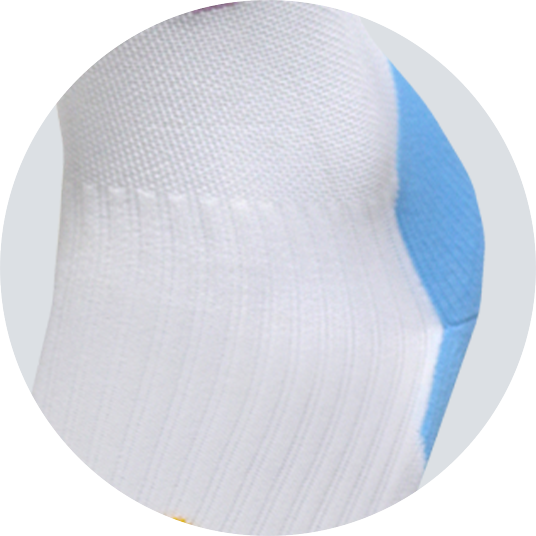 Cushioning that won't quit
Extended cushioning
More cushioning where you need it most: under your heels for landings and under your forefeet when you push off. How's that for happy feet?
Locked-in fit at the heel keeps the sock from slipping.

Anatomical design provides specific support for each foot.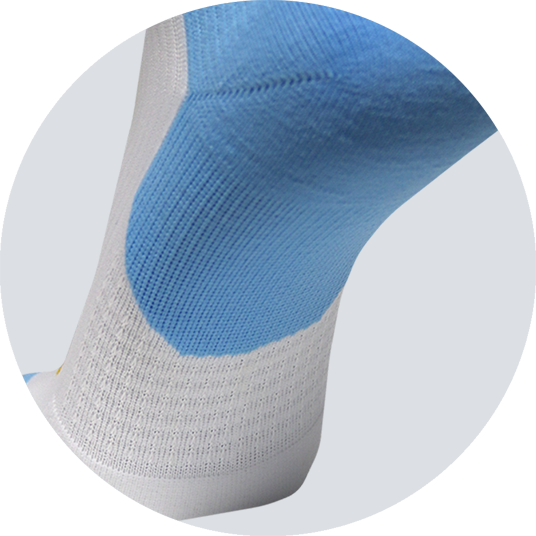 Every arch needs a hug
Arch support for snug comfort
Targeted arch compression provides gentle yet constant support while you run.
While the arch is snug, the top of the sock has extra stretch for easy on/off—without losing its shape or falling down.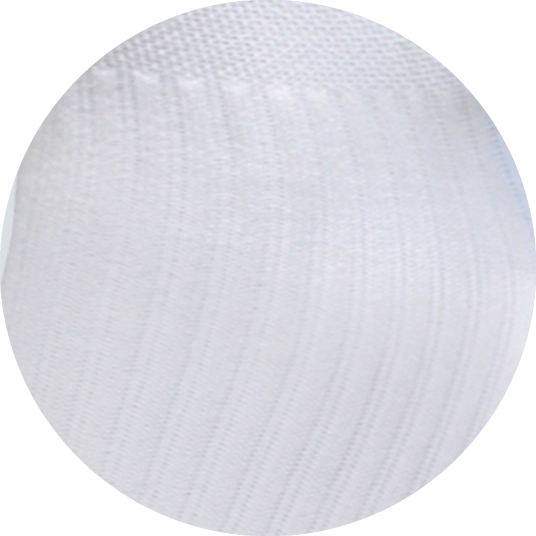 Fresh finish
Odour resistant
Tell your friends to have no fear. Antimicrobial treatment helps prevent growth of odour-causing bacteria for lasting freshness.