120328
Select Color
Sale 082 - Black/Iced Aqua/Blue
Preorder
If the extra mile is calling your name, it's time for a lightweight running shoe that matches your ambition. We built the Hyperion Tempo to help you train harder and longer, all while staying comfortable through a soft, responsive midsole.
Best for…
Hard workouts
Training for race day
Running fast
Road running
Features
Ultralight cushioning
Energy savings
Performance fit
Experience Type
Experience type
Our shoes offer different experiences based on how they feel while running: Cushion shoes offer a soft, float-like feeling, while Energize shoes offer a springy, bouncy feel. Speed shoes feel fast and lightweight — perfect for races, while Trail shoes are designed to feel stable and comfortable on off-road surface.
Cushion
Energize
Speed
Trail
Support
Support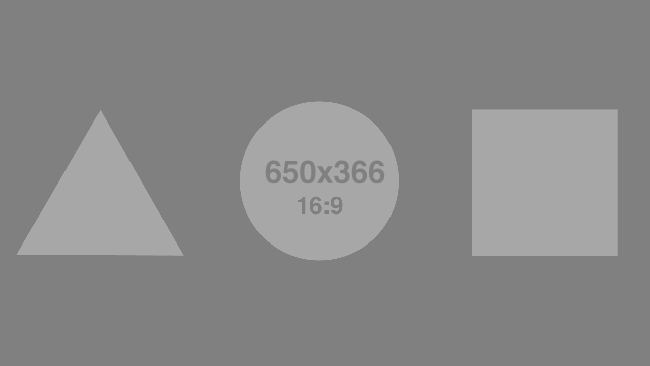 Support has to do with how much your body deviates from its natural movement pattern when you shift from a relaxed, natural state to your running stride. Our research shows that runners are generally either high deviators or low deviators. Brooks support technologies aid high deviators by guiding their body back into their natural way of moving. High deviators may prefer shoes labeled with "Support" or "Max Support." Low deviators often find that "Neutral" shoes work best for them.
Visit Site
Neutral
Support
Max Support
Train hard. Recover hard. Repeat.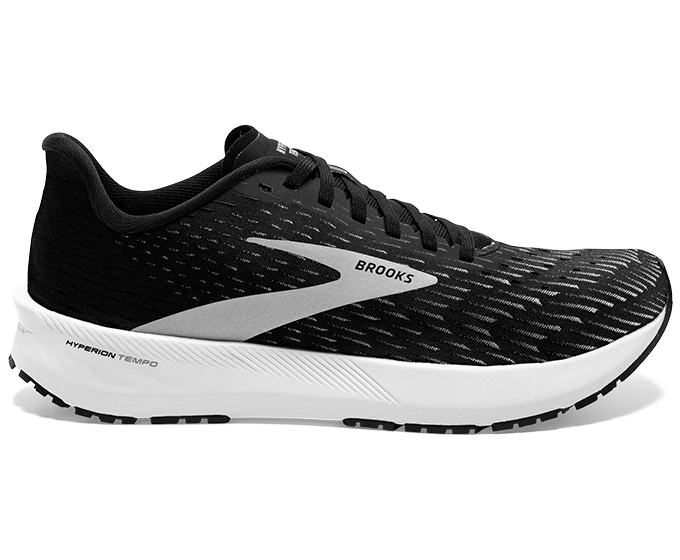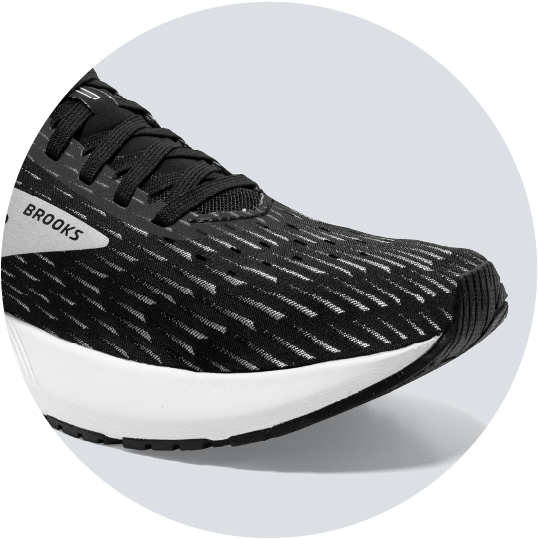 Push your limits
Fast workouts
DNA FLASH foam is nitrogen infused for an optimal combination of energy return and light weight that adapts to your unique stride and allows you to run fast
DNA FLASH is engineered from ultra-lightweight materials so none of this weighs you down.

Our cushioning technologies all start with DNA because they react to your unique stride.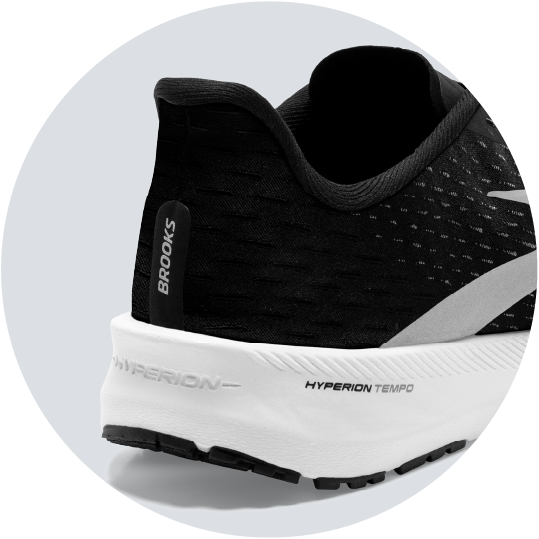 Respect your rest
Quick recovery
The combination of light weight, a responsive ride, and soft cushioning helps the shoe absorb impact during a hard workout — allowing you to quickly get back to the grind.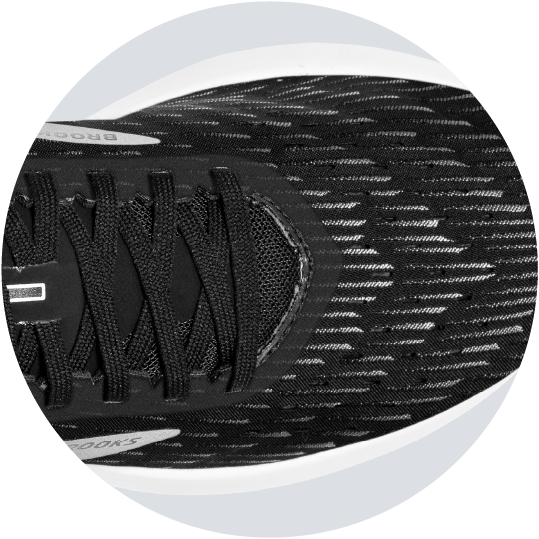 Fit for speed
Performance fit
The breathable stretch-woven upper moves with your foot to provide maximum comfort.
This helps keep your feet at a cool temperature even on hot days.
Origin stories: the Hyperion Tempo
At the first Elite Athlete Summit in May 2018, one of our athletes told us we needed a shoe that was specifically designed for training. The BlueLine team immediately went to work. We developed DNA FLASH foam, added a little bit of Run Signature biomechanics science and voila — a shoe built for faster training miles was born.
The Hyperion Tempo with nitrogen-infused DNA FLASH underfoot unlocks speed, offering optimal energy return while still being lightweight. Runners feel faster with every step, and a step closer to reaching their goals.