The Brooks Booster Club
Since 2015, the Brooks Booster Club has helped 150 schools and 6,100 young runners across the country. Through this program, Brooks has invested more than US$2.1 million in cash and gear.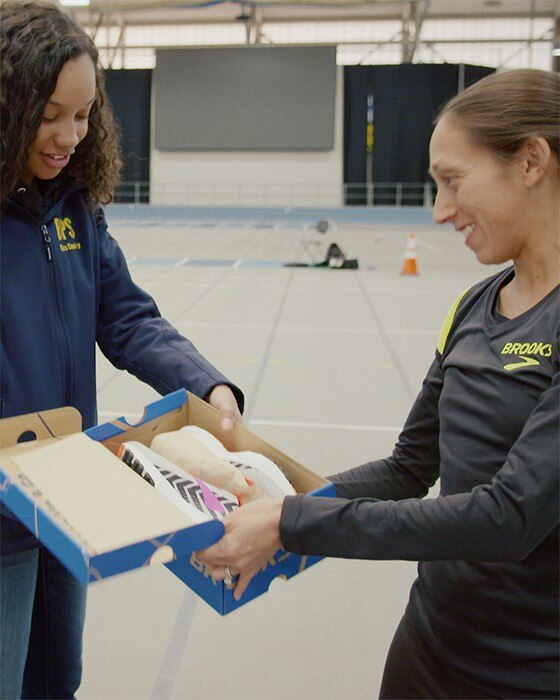 Running is about giving it all. 
Schools in need receive training shoes, racing shoes, uniforms, and warm-up apparel for a 30-person team. Each recipient also receives US$2,000 to help with expenses, including pay-to-play fees, meet entries, transportation costs, etc. Brooks hopes the Booster Club opens doorways for young runners who otherwise might not be able to participate in the sport we love so much. We want to ensure that running remains accessible, so highschoolers can enjoy the same lasting and impactful experiences we've had with the sport. 
FAQ
We accept applications throughout the year and reward teams quarterly.
Yes. We require a coach or AD because we need accountability for the team's current financial situation.
Yes. We know there are at-need programs at all levels, but this program is designed to respond to the drastic cuts at the high school level in the U.S.
The next round of recipients will be announced in June 2021.
Each selected team will receive: US$12,400 MSRP in Brooks performance running footwear, apparel, and accessories for their team(s) (complete gear outfits for 30 athletes) and US$2,000 cash for team expenses (paid to the high school's athletic department or booster club).
Take a peek at the contest rules for a full lowdown on the Booster Club program.