110361

Select Color
430 - Navy/Grey/Scarlet
Preorder
Get more out of every single step you take. The lightweight, springy Ricochet 3 is designed for a more efficient run from heel to toe, including the best-in-class energy return of our DNA AMP technology.
Best for…
Everyday runs

Cross training

Treadmill
Features
Light & springy
Improved fit
Quick transitions

Energize
Cushion Level
Cushion level
Standard Cushioning
Shoes with standard cushioning provide a just-right blend of softness and responsiveness that creates a comfortable platform for your run or walk.
More Cushioning
With more softness than our standard cushioning, shoes with more cushioning may be the right choice if you like your run or walk on the soft side.
Most Cushioning
If you're looking for maximum softness and enjoy features such as a plush feel under your feet and protection from impact, try shoes with the most cushioning.
Standard Cushioning

More Cushioning

Most Cushioning
Support level
Support Guide
Neutral
Brooks shoes that are designated "neutral" are designed to deliver comfort and durability for a neutral stride — one that doesn't need additional support. 
Support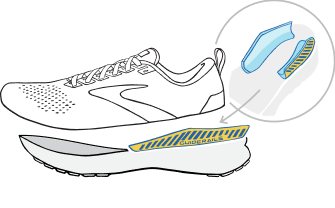 Brooks shoes with the "GTS" designation feature our Go-To-Support, which helps keep runners in their natural stride, even when they tire. Think of bumpers in a bowling lane!
Maximum Support
To provide maximum support, we pair our go-to-support (GTS) with additional features such as an extra wide base to enhance stability.
You may benefit from extra support if:
Your knees move inward or touch when you do a simple squat 
You frequently get the same injury
You pronate or supinate
Your toes point in or out when you walk
Neutral

Support

Maximum Support
Give your stride some extra spring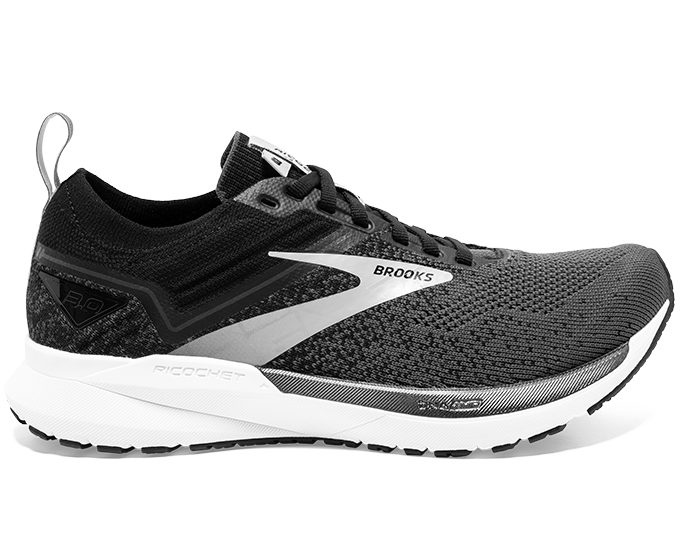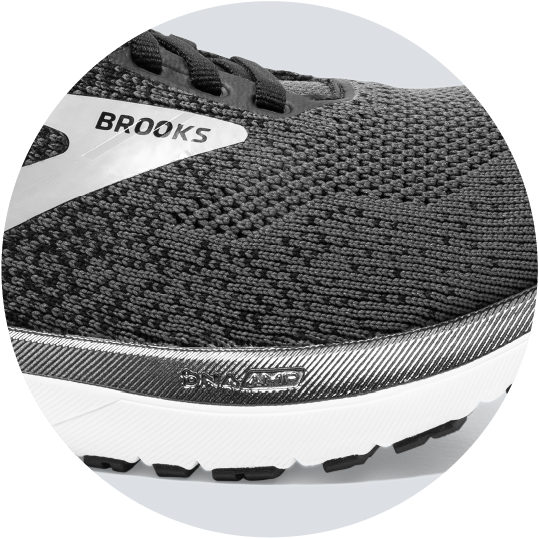 Give energy. Get energy.
Light & springy
A combination of responsive and energy-returning cushioning is engineered to be as lightweight and responsive as possible.
DNA AMP technology takes energy from your touchdown and transfers it to a springy step when you push off.

BioMoGo DNA adapts to your stride, weight, and speed to absorb more impact with every stride.

Our cushioning technologies all start with DNA because they react to your unique stride.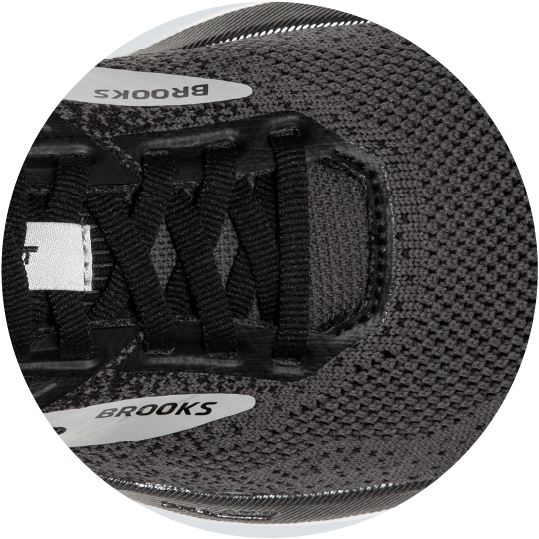 Stretch & structure
Improved fit
A newly designed Fit Knit upper stretches to fit your foot securely without constricting it.
This lightweight material also promotes air flow for better breathability.

A plush interior liner hugs your foot for even more comfort and stability.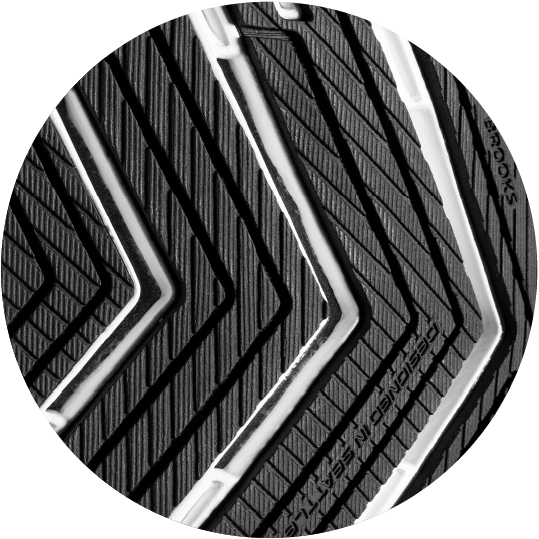 Keep up your momentum
Quick transitions
The outsole features an arrow-point pattern that helps you move more quickly from heel to toe.
Quick transitions help reduce your ground contact times, keeping your stride quick and efficient.