350075

Preorder
Free holiday beanie or socks with €170 purchase
Learn more
Delivering sleek style and run-ready encapsulation support, this front-zip bra lets you skip the struggle of pull-on bras. The result? More time running, less time changing.
Best for…
Easy on/off
Front-zip closure
Features
Run-ready support
Seamless feel
Easy on/off
Moves with me
Holds me in
Fit Type

Fit Type

Brooks running apparel is designed to move in harmony with your body. Most of our styles are semi-fitted, which means the gear follows the shape of your body but leaves some breathing room. Other styles are fitted: they hug your body and stretch to move with you. A small number of pieces in our line have a relaxed, but not baggy fit. Fit preference is totally personal!
Hand washing is ideal, but not always possible. Fasten all hooks and straps, place in a lingerie bag, and use the gentle or delicate cycle. Always line dry, and never use dryer sheets or fabric softeners—they can clog the fabric and shorten the life of the bra.
Run-ready support with streamlined style and easy, front-zip closure.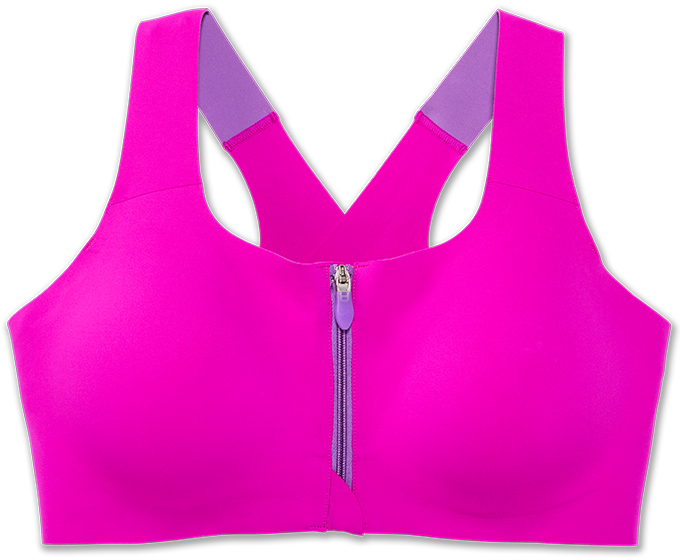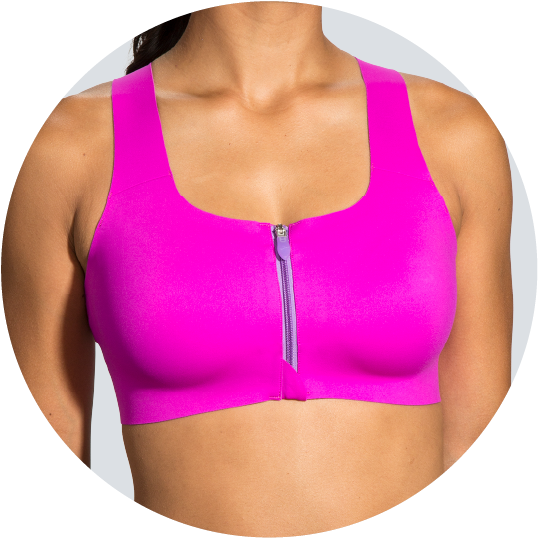 Run more. Bounce less.
Run-ready support
Built-in, molded cups offer a secure, held-in feel while reducing bounce for total comfort during your run.
Designed with our research partners at the University of Portsmouth Institute for Breast Health.

Biomechanical testing ensures our bras deliver support specifically for running.

We also test bras with women like you — because lab data is only as good as its real-world application.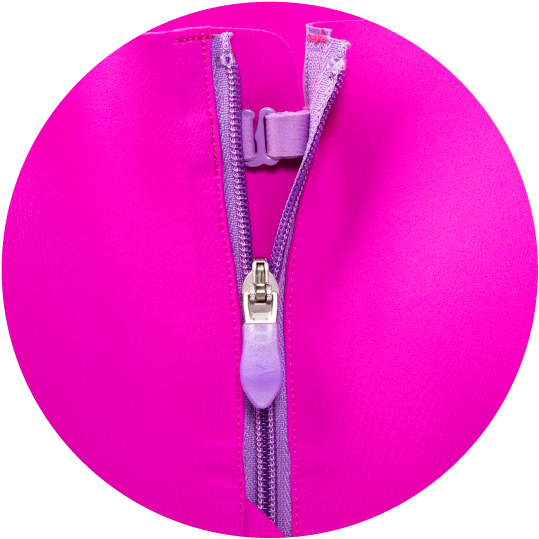 Skip the sweaty struggle
Easy on/off
You'll have more time to run with this quick on/off zip-front closure.
Inner J-hook closure for added security.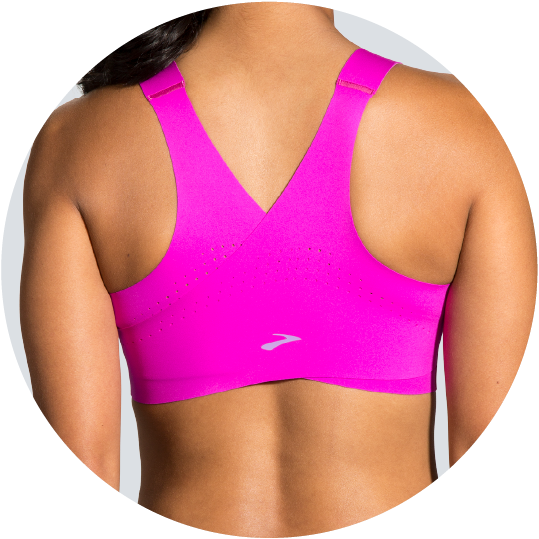 Soft on skin
Nearly seamless design
The free-cut finishing on the performance fabric creates smooth edges to reduce chafing.
Sweat-wicking DriLayer® HorsePower fabric keeps you dry and comfortable during runs.

Minimal bottom band provides invisible support.
Origin stories: Brooks Run Bras
In 2004, Brooks and leading sports bra company Moving Comfort joined forces to design bras just for runners. Since then, we've moved all our bras under the Brooks brand while focusing on creating bras with the perfect blend of motion reduction and comfort while running — work that resulted in our current Dare and Drive Run Bra collections.

We continue to use extensive runner interviews as well as biomechanics lab work to understand how women's bodies move while running.