120312
Select Color
490 - Blue/Navy/Beetroot
Preorder
This is the stable, sure-footed running shoe of your dreams. Redesigned with a new, modern look, the Dyad 11 adds smooth, cushioned comfort to every run.
Best for…
Road running
PDAC code shoes (A5500)
Walking
Features
Soft cushioning
Stable ride
Generous fit
Experience Type
Experience type
Our shoes offer different experiences based on how they feel while running: Cushion shoes offer a soft, float-like feeling, while Energize shoes offer a springy, bouncy feel. Speed shoes feel fast and lightweight — perfect for races, while Trail shoes are designed to feel stable and comfortable on off-road surface.
Cushion
Energize
Speed
Trail
Experience Level
Experience level
Within any experience category, different shoes have varying levels of that experience: some may have a little less, while others have an amplified experience. For example, within Cushion, the Ghost offers soft, balanced cushioning whereas the Glycerin provides super soft cushioning.
Support
Support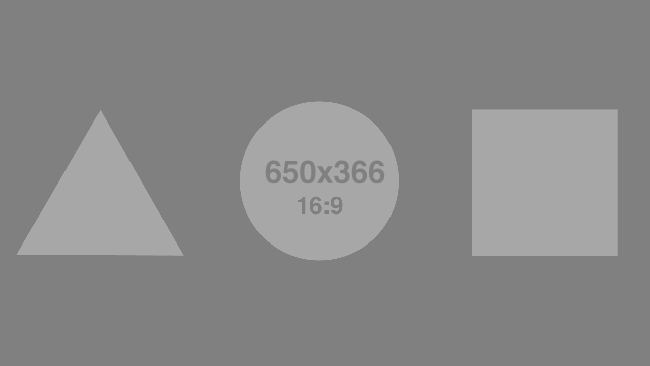 Support has to do with how much your body deviates from its natural movement pattern when you shift from a relaxed, natural state to your running stride. Our research shows that runners are generally either high deviators or low deviators. Brooks support technologies aid high deviators by guiding their body back into their natural way of moving. High deviators may prefer shoes labeled with "Support" or "Max Support." Low deviators often find that "Neutral" shoes work best for them.
Visit Site
Neutral
Support
Max Support
Sure-footed stability in a streamlined package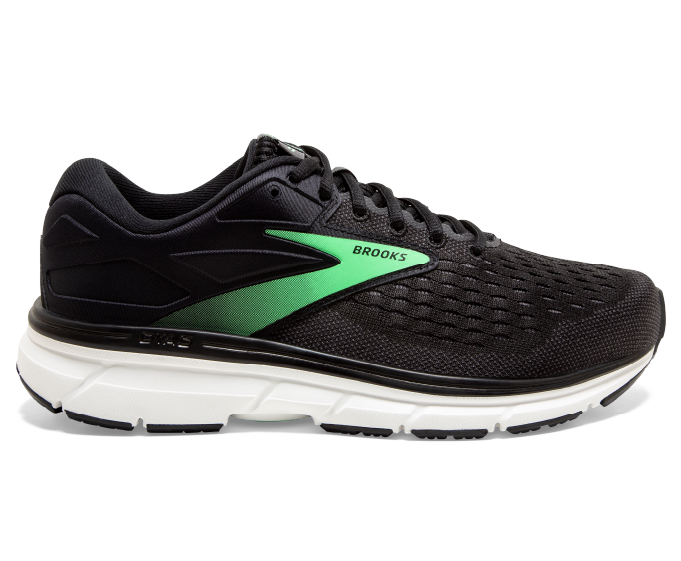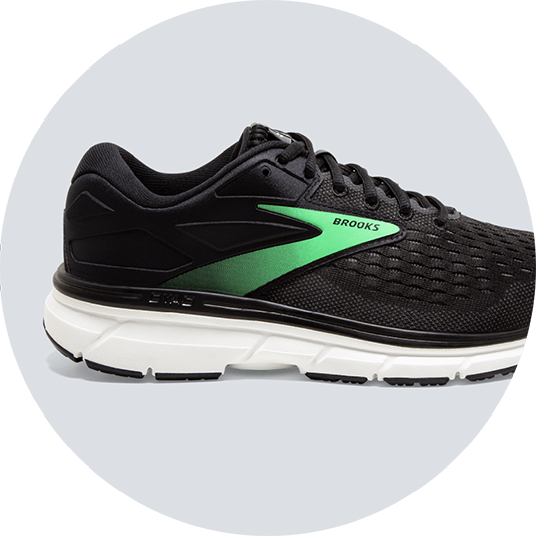 Underfoot comfort
Soft cushioning
BioMoGo DNA — our proprietary cushioning — adapts to your stride, weight, and speed. Why? So it can protect you by deflecting impact away from your body.
Our cushioning technologies all start with DNA because they react to your unique stride.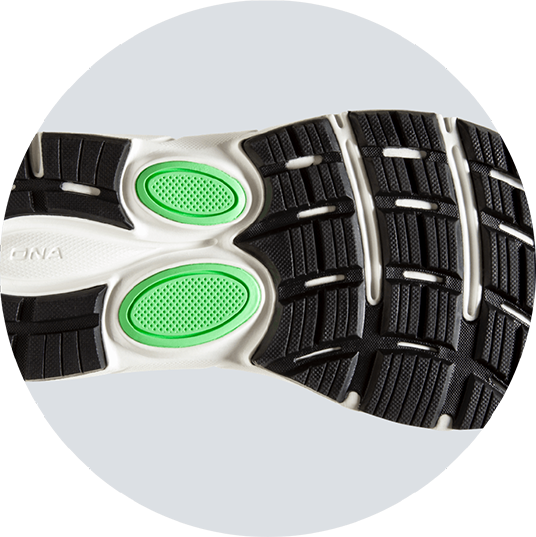 Smooth strides every time
Inherently stable ride
Arch support that we call Dual Arch Pods, together with a wide platform, provide stability without getting in the way of a neutral stride.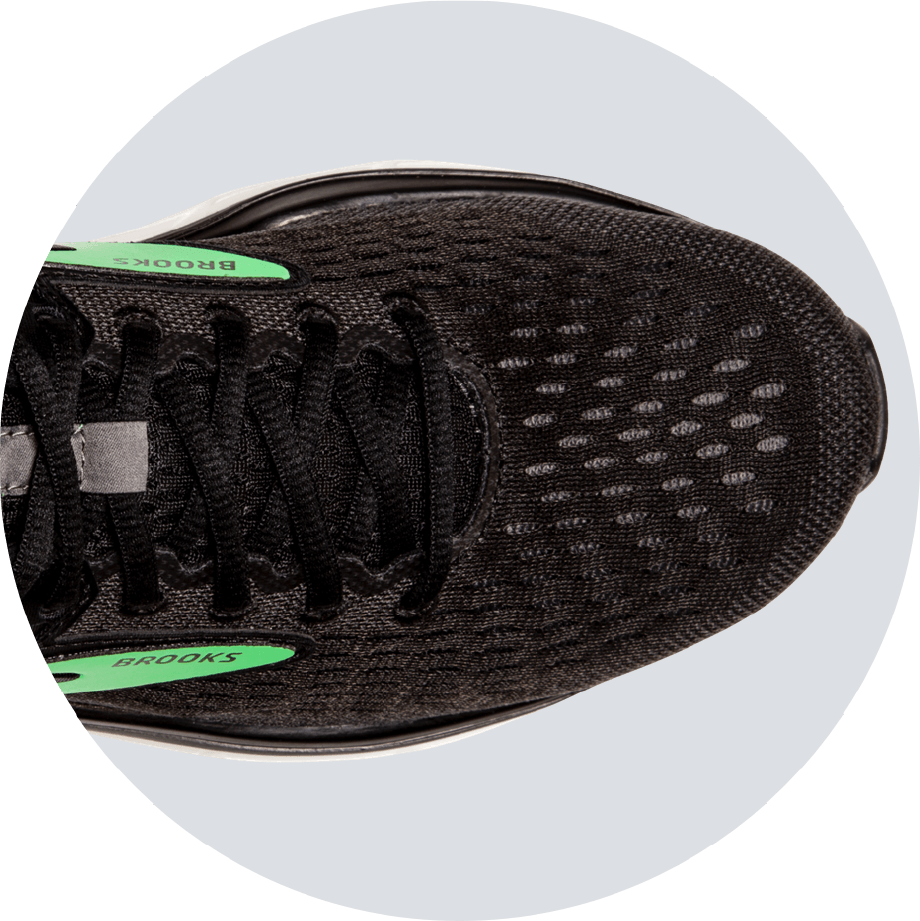 Room to breathe
Generous fit
Sometimes you need a little extra room to move around in. So if you need a roomier shoe, your search is over.