120397

Select Color
661 - Pink Glo/Green/Black
Preorder
The Hyperion GTS is our lightest women's training shoe, and features our go-to support technology to keep you comfortably in stride, even as you fatigue. Ultralight, responsive cushioning and a new, more breathable upper ensure comfort mile after mile. Try these speed support shoes for track workouts, race day, and other runs when you're ready to pick up the pace.
Features
Whole-body support
Fast ride
Ultra light
Breathable upper
Speed
Support level
Support Guide
Neutral
Brooks shoes that are designated "neutral" are designed to deliver comfort and durability for a neutral stride — one that doesn't need additional support. 
Support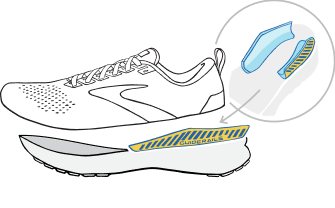 Brooks shoes with the "GTS" designation feature our Go-To-Support, which helps keep runners in their natural stride, even when they tire. Think of bumpers in a bowling lane!
Maximum Support
To provide maximum support, we pair our go-to-support (GTS) with additional features such as an extra wide base to enhance stability.
You may benefit from extra support if:
Your knees move inward or touch when you do a simple squat 
You frequently get the same injury
You pronate or supinate
Your toes point in or out when you walk
Neutral

Support

Maximum Support
A fast, punchy ride with added support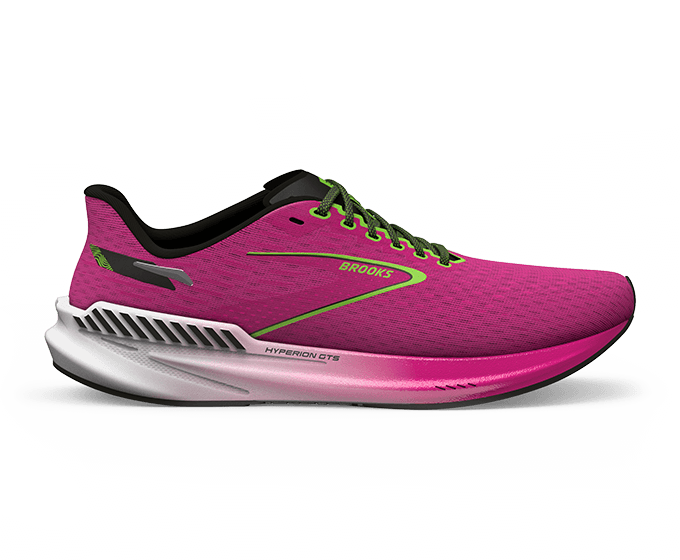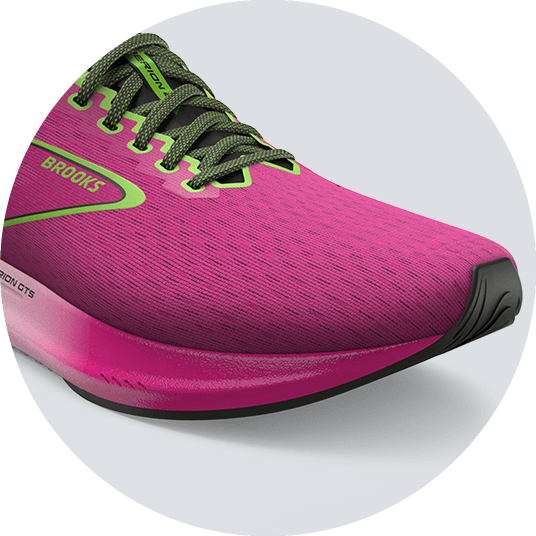 Full speed ahead
Updated fast ride
Newly updated for faster transitions, the midsole — featuring lightweight, nitrogen-infused DNA FLASH foam — and outsole work together to deliver a powerful toe-off and more speed.
Our cushioning technologies all start with DNA because they react to your unique stride.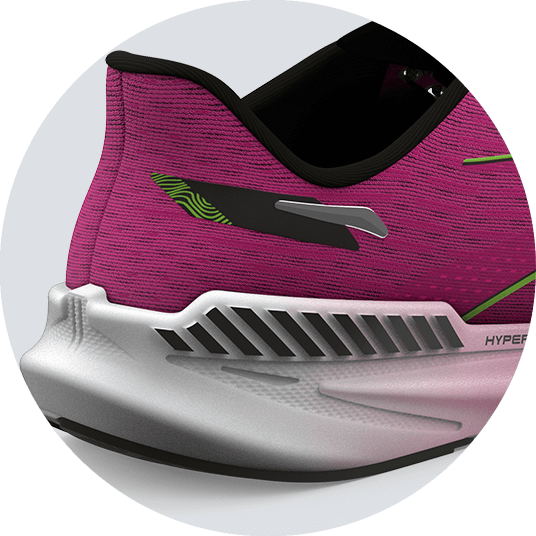 Stay in your stride
Smart support
All our running shoes prioritize comfort, but our GuideRails® technology adds support by keeping excess movement in check. So you stay in your natural stride, even when you get tired.
Did you know support doesn't just mean cushioning? It's not all about arch support either.

GuideRails® support aids your feet, knees, and hips.

Not sure if you need extra support? Try our Shoe Finder for an easy self-assessment.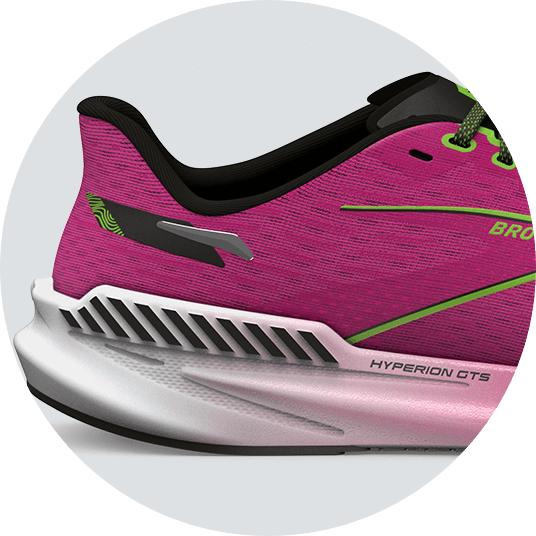 Imagine a weightless shoe
Ultra light design
The shoe is the lightest training shoe in our line, ensuring fast transitions and a speedy feel while you're pushing the pace.
The upper is also lighter than before thanks to a new warp knit with better breathability.