211363
We want all runners to love their gear. So take our gear for a 90-day test run. If you don't love it, return it for free. Really. Have more questions? Get all the details .
Free* standard shipping & returns, always.
Brooks Run Happy Promise
Our goal is to make each run better than the last. The gear we offer should improve your miles. So if you're not happy with a product, then we're not happy either.
90-day trial run — our guarantee
We think you'll love our products because thousands of other runners already do. So take our gear for a 90-day test run. If you don't love it, return it for free. Really.
Our return policy
If you buy gear from us today, you have 90 days to wear it all you want and still return it if you don't love it.

Free standard shipping
Free* standard shipping on all orders over € 75. Orders under €75 are charged a €5 shipping fee. Returns are always for free.
Preorder
Even on the coldest days, get out and enjoy your run. This lightweight men's vest offers insulated protection with wind and water resistance, so your core can stay warmer for longer.
Best for…
Cold weather
Layering
Windy runs
Features
Insulated warmth
Weather protection
Secure storage
Fit Type

Fit Type

Brooks running apparel is designed to move in harmony with your body. Most of our styles are semi-fitted, which means the gear follows the shape of your body but leaves some breathing room. Other styles are fitted: they hug your body and stretch to move with you. A small number of pieces in our line have a relaxed, but not baggy fit. Fit preference is totally personal!
Do Not Use Fabric Softeners, Wash Darks Separately, Wash Separately Before Wearing
Focus on your run, not the weather.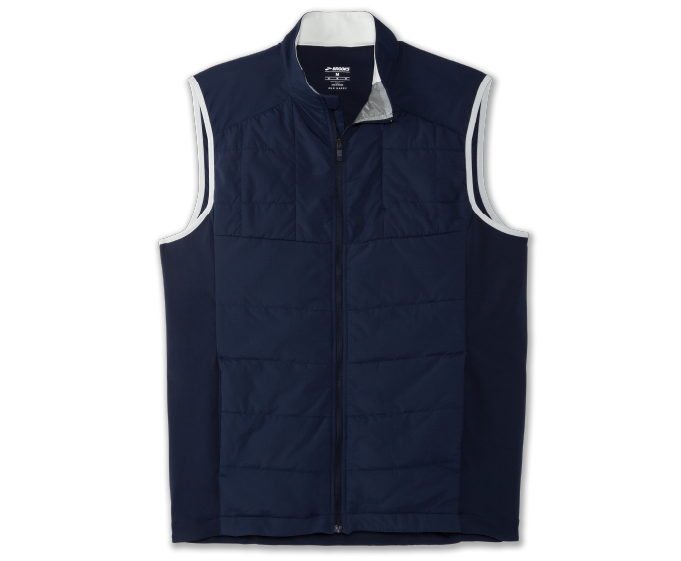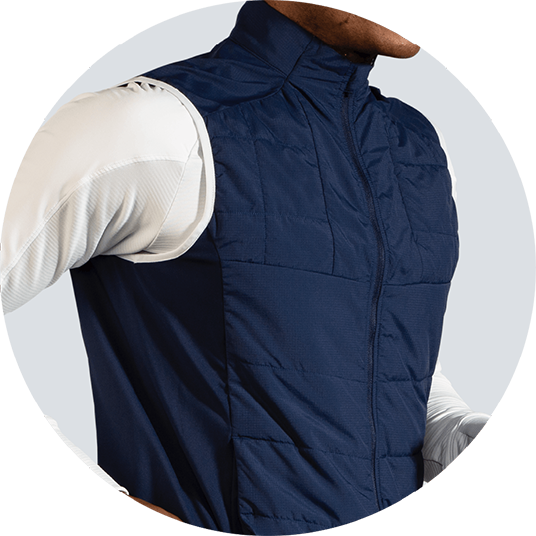 Warm to the core
Lightweight insulation
Thermolite® insulation is 25% lighter than before and just as warm.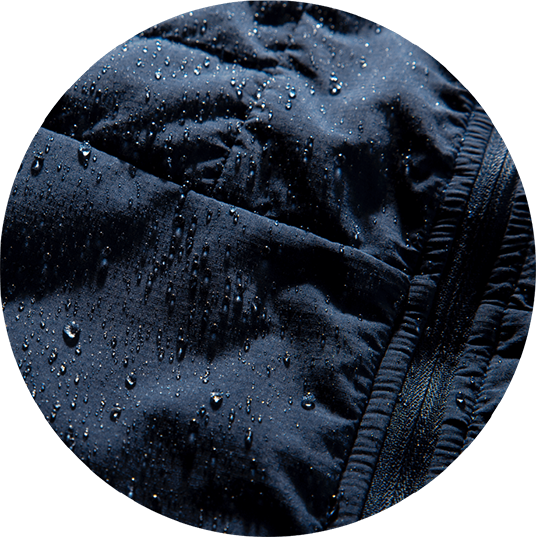 Conquer the unexpected
Comfy weather protection
Wind- and water-resistant paneling keeps the elements out, while strategically placed knit fabric still delivers stretch and mobility.
Side panels also provide breathability.

Draft flap snaps keep vest in place if you unzip for ventilation.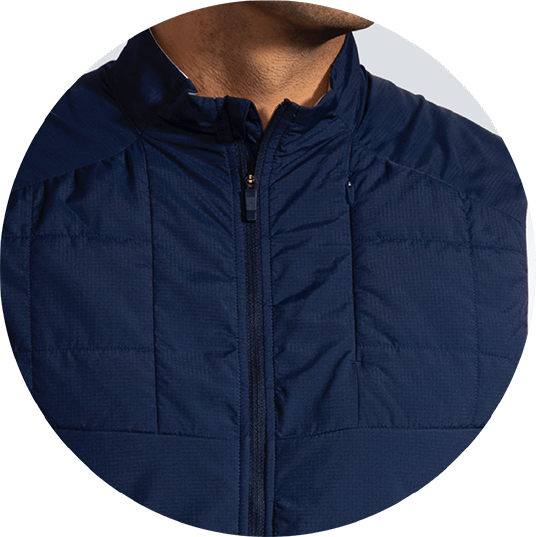 Let's talk pockets
Storage options
Zip-secure hand pockets and a chest pocket keep valuables safe.