120391

Free beanie when you spend $140 or more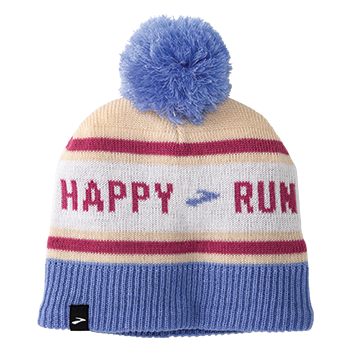 Heritage Pom Beanie - Run Happy Sand
$30 retail value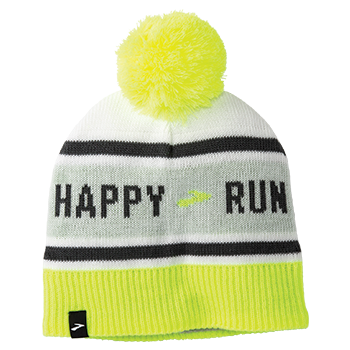 Heritage Pom Beanie - Run Happy White
$30 retail value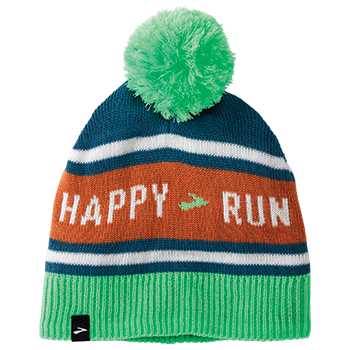 Heritage Pom Beanie - Run Happy Dark Ocean
$30 retail value
PROMOTION TERMS & CONDITIONS
Spend $140 or more in the same transaction on brooksrunning.com between 9:00 PM PT 11/28/2023 and 9:00 PM PT 12/21/2023 and receive one (1) free Heritage Pom Beanie ($30.00 value) automatically added to your cart in Checkout and shipped to the same address as your order. Limit one per person, while supplies last. No rainchecks. Valid on orders shipped to the United States only. Past purchases do not apply. If you return the qualifying item(s), please return the gift. See Terms of Use for additional terms and details, including any eligibility restrictions.
Select Color
460 - Navy/Bittersweet/Peacoat
Preorder

Free Heritage Pom Beanie when you spend $140 or more
See Details

Free Heritage Pom Beanie when you spend $140 or more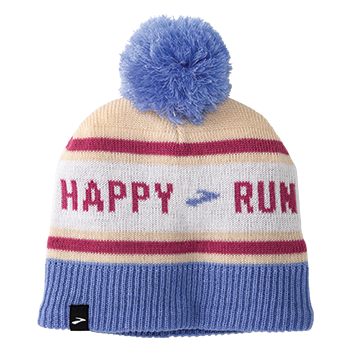 Heritage Pom Beanie - Run Happy Sand
$30 retail value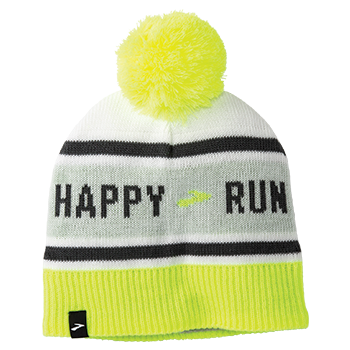 Heritage Pom Beanie - Run Happy White
$30 retail value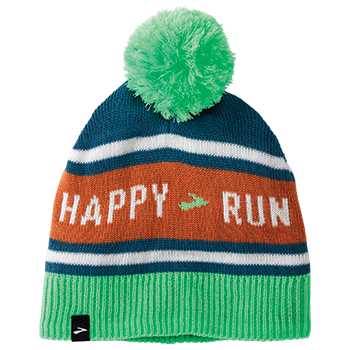 Heritage Pom Beanie - Run Happy Dark Ocean
$30 retail value
PROMOTION TERMS & CONDITIONS
Spend $140 or more in the same transaction on brooksrunning.com between 9:00 PM PT 11/28/2023 and 9:00 PM PT 12/21/2023 and receive one (1) free Heritage Pom Beanie ($30.00 value) automatically added to your cart in Checkout and shipped to the same address as your order. Limit one per person, while supplies last. No rainchecks. Valid on orders shipped to the United States only. Past purchases do not apply. If you return the qualifying item(s), please return the gift. See Terms of Use for additional terms and details, including any eligibility restrictions.
No rain?
Cascadia 17
Featuring our new Trail Adapt System, with an integrated midsole, rock plate, and outsole system for stability on any terrain.
Embrace mountain adventures in the Cascadia 17 GTX women's trail-running shoe. Waterproof materials provide extra protection in wet conditions, while soft cushioning and enhanced stability deliver comfort for long days over varied terrain.
Sustainability

Running Responsibly

We are committed to a long-term, science-based approach to sustainability. We know it's time to think bigger about the impact our products and their full life cycle have on people and the planet.

Percentage of recycled content

This metric refers to the percentage of material by weight that has been recycled from post- or pre-consumer sources.

Number of plastic bottles

Our roadmap to use recycled raw materials initially focuses on post-consumer sources, such as plastic bottles.
With help from our suppliers, we calculate the number of plastic bottles used to make a size medium of each product.
48.3 %
Recycled materials in the upper
10.41
Plastic bottles diverted from landfills
Best for…
Trail Running

Enhanced Traction

All-terrain Stability

Waterproof
Features
Waterproof coverage
Extra stability
Enhanced traction
Soft cushioning

Trail
Cushion level
Cushion level
Standard Cushioning
Shoes with standard cushioning provide a just-right blend of softness and responsiveness that creates a comfortable platform for your run or walk.
More Cushioning
With more softness than our standard cushioning, shoes with more cushioning may be the right choice if you like your run or walk on the soft side.
Most Cushioning
If you're looking for maximum softness and enjoy features such as a plush feel under your feet and protection from impact, try shoes with the most cushioning.
Standard Cushioning

More Cushioning

Most Cushioning
Support level
Support Guide
Neutral
Brooks shoes that are designated "neutral" are designed to deliver comfort and durability for a neutral stride — one that doesn't need additional support. 
Support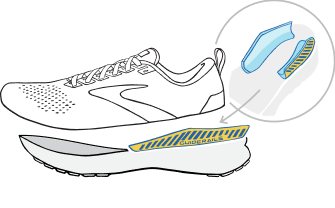 Brooks shoes with the "GTS" designation feature our Go-To-Support, which helps keep runners in their natural stride, even when they tire. Think of bumpers in a bowling lane!
Maximum Support
To provide maximum support, we pair our go-to-support (GTS) with additional features such as an extra wide base to enhance stability.
You may benefit from extra support if:
Your knees move inward or touch when you do a simple squat 
You frequently get the same injury
You pronate or supinate
Your toes point in or out when you walk
Neutral

Support

Maximum support
Get waterproof coverage plus all-terrain comfort
Aim for the puddles
Targeted waterproof coverage
Lightweight GORE-TEX® Invisible Fit membrane provides waterproof coverage that's bonded directly to the upper for a lighter, more flexible fit.
All-terrain comfort
Extra stability
Our new Trail Adapt System helps give runners better stability by combining three elements:
Steady on your feet
Sticky traction
A new TrailTack® Green Rubber outsole is made of 25% recycled content and provides the traction you need to traverse slippery ground, rocky crags, or anything else on the trail.