058 - Heather Asphalt/Team Brooks
Free shipping and returns, always.
Free shipping & returns, always.
Brooks Run Happy Promise
Our goal is to make each run better than the last. The gear we offer should improve your miles. So if you're not happy with a product, then we're not happy either.

90-day trial run — our guarantee
We think you'll love our products because thousands of other runners already do. So take our gear for a 90-day test run. If you don't love it, return it for free. Really.

Our return policy
If you buy gear from us today, you have 90 days to wear it all you want and still return it if you don't love it — no shipping or re‐stocking fee. If your gear is unworn and still in original packaging, you have one year to return it to us.

Always free shipping
All orders ship free with ground shipping. If you spend over $100, 2-day shipping is also on us. Shipping is always free for returns.
Providing just-right warmth, this men's long-sleeve running layer features sweat-wicking, breathable fabric plus a half-zip opening for extra ventilation.
Best for…
Cool weather
Layering
Warm up & cool down
Features
Soft fabric
Breathable
Sustainably made
Thumbholes
Do Not Use Fabric Softeners, Wash Darks Separately, Wash Separately Before Wearing
A super soft, versatile layer.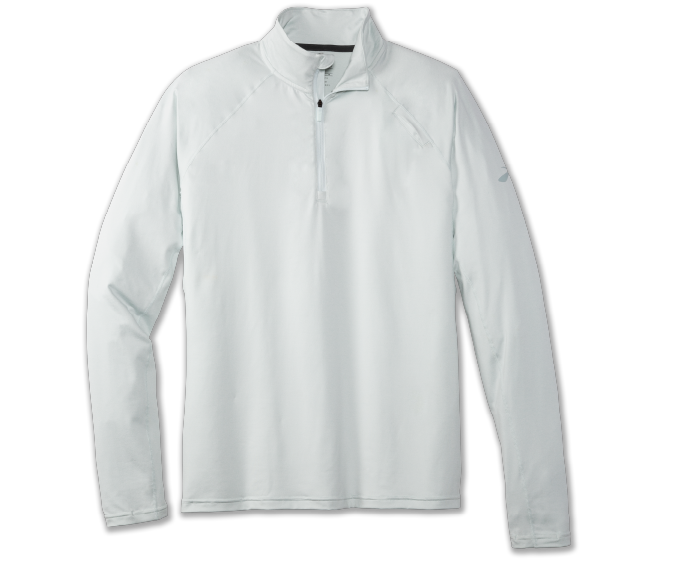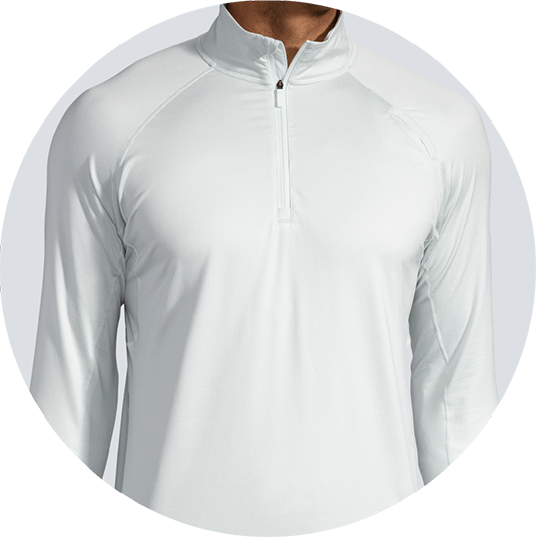 Earth-friendly design
Sustainably made
Recycled polyester reduces the environmental impact of this layer.
Made with recycled fabric equal to 14 plastic water bottles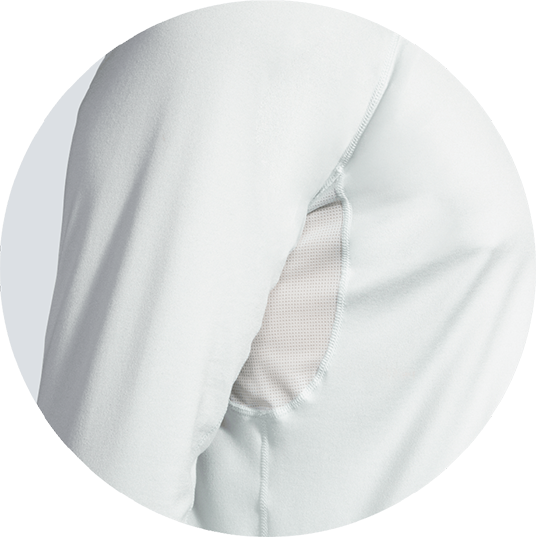 Release extra heat
Improved breathability
New underarm mesh panels increase breathability to help maintain an ideal temperature.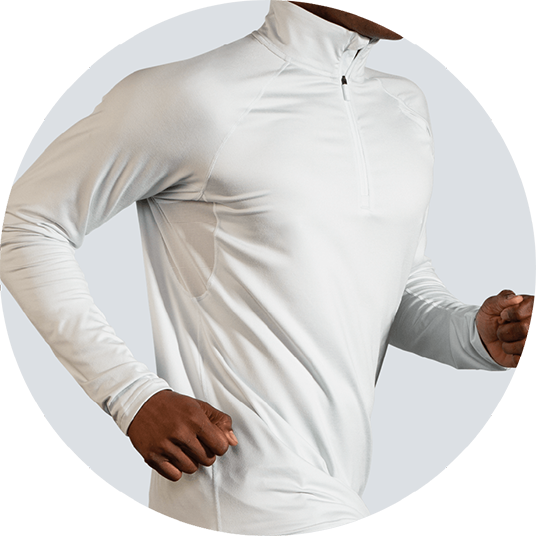 Too soft? No such thing.
Incredibly soft
DriLayer® fabric wicks away sweat to keep you comfortable and dry, while a special blend of polyester and spandex delivers a super-soft feel.