110390

Get 15% off shorts, tanks and tees with purchase of any full price shoe
Buy any full-priced shoe on brooksrunning.com or brooksrunning.ca between 9pm PST 03/31/2023 and 9pm PST 04/30/2023 and receive fifteen percent (15%) off on up to ten (10) Brooks shorts, tank tops, and t-shirts purchased in the same transaction. Discount excludes licensed apparel. Discount is automatically applied during Checkout. While supplies last. No rainchecks. Cannot be combined with other offers, discounts, or coupons. Valid on orders shipped to the United States and Canada only. Past purchases do not apply. See here for additional terms and details, including any eligibility restrictions.
Select Color
426 - Blue Surf/Cherry/Nightlife
Free shipping and returns, always.
Free shipping & returns, always.
Brooks Run Happy Promise
Our goal is to make each run better than the last. The gear we offer should improve your miles. So if you're not happy with a product, then we're not happy either.
90-day trial run — our guarantee
We think you'll love our products because thousands of other runners already do. So take our gear for a 90-day test run. If you don't love it, return it for free. Really.
Our return policy
If you buy gear from us today, you have 90 days to wear it all you want and still return it if you don't love it — no shipping or re‐stocking fee. If your gear is unworn and still in original packaging, you have one year to return it to us.
Free standard shipping
All orders ship free with ground shipping. If you spend over $100, 2-day shipping is also on us. Shipping is always free for returns.
Preorder
Want to maximize your racing potential? Train in the Hyperion Max. This responsive shoe offers speedy heel-to-toe transitions, while plenty of ultralight cushioning helps absorb impact so you're ready for another hard session sooner.
Best for…
Training for a race
Running fast
Light and responsive
Fast transitions
Features
Ultra light & responsive
Fast transitions
Train harder & smarter
Experience
Experience type
All Brooks shoes have cushioning, but how it feels can vary across categories and individual shoe styles. For example, the Levitate and Revel, both within the Energize category, offer different levels of of springy cushioning: max spring in the Levitate, more balanced in the Revel. What you choose is totally up to your preference, as each one delivers lab- and runner-tested performance for every mile of your run.

Still not sure if this shoe is the right experience for you?
Try our Shoe Finder
Cushion
Speed
Energize
Trail
Experience level
Experience level
Within any experience category, different shoes have varying levels of that experience: some may have a little less, while others have an amplified experience. For example, within Cushion, the Ghost offers soft, balanced cushioning whereas the Glycerin provides super soft cushioning.
Support
Choose your support
Your body naturally likes to move in one way. Deviation is how much that movement changes when you go for a run.


Neutral
Low deviators may find that shoes designated "neutral" work best for them.
Support
Runners with high deviation benefit from Brooks' support technologies and may want to look for a shoe designated "support".
You may have deviation if:
You freqently get the same injury
You pronate or supinate
Toes point in or out when you walk
You feel unstable when you balance on one leg
Hand pressure increases or decreases when you squat with feet together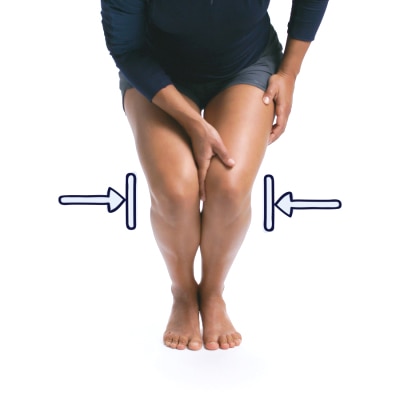 Still unsure? Take our 5 minute quiz:
Try our Shoe Finder
Neutral
Support
Max support
Train at top speed — on repeat.
Gone in a flash
Fast, propulsive cushioning
The midsole is configured with nitrogen-infused, lightweight DNA FLASH cushioning that returns energy and adapts to your stride.
Stretch woven upper and 3D Fit Print provide optimal structure and breathability.

Our cushioning technologies all start with DNA because they react to your unique stride.
Ready to roll
Fast transitions
Rapid Roll technology — the unique curving of the heel and toe — propels you forward for effortlessly fast transitions.
More foam, more miles.
Impact protection
Substantial midsole foam helps absorb impact on your toughest workouts — so you can take on another hard training session sooner.
Green Rubber outsole is lightweight yet durable for long-lasting traction, designed with the environment in mind.