110377

Select Color
060 - Black/Ebony/Cinnabar
We want all runners to love their gear. So take our gear for a 90-day test run. If you don't love it, return it for free. Really. Have more questions? Get all the details .
Free* standard shipping & returns, always.
Brooks Run Happy Promise
Our goal is to make each run better than the last. The gear we offer should improve your miles. So if you're not happy with a product, then we're not happy either.
90-day trial run — our guarantee
We think you'll love our products because thousands of other runners already do. So take our gear for a 90-day test run. If you don't love it, return it for free. Really.
Our return policy
If you buy gear from us today, you have 90 days to wear it all you want and still return it if you don't love it.

Free standard shipping
Free* standard shipping on all orders over € 75. Orders under €75 are charged a €5 shipping fee. Returns are always for free.
Preorder
Think of the waterproof Cascadia 16 GTX as your adaptable adventure buddy — ready for any trail you take. New, softer cushioning plus improved adaptability and waterproof protection add up to a shoe that helps you tackle any trail with total confidence.
Best for…
Trail running
All-terrain stability
Hiking
Rainy weather
Features
Waterproof
Enhanced adaptability
Flexible protection
Softer cushioning
Experience Type
Experience type
Our shoes offer different experiences based on how they feel while running: Cushion shoes offer a soft, float-like feeling, while Energize shoes offer a springy, bouncy feel. Speed shoes feel fast and lightweight — perfect for races, while Trail shoes are designed to feel stable and comfortable on off-road surface.
Cushion
Energize
Speed
Trail
Support
Support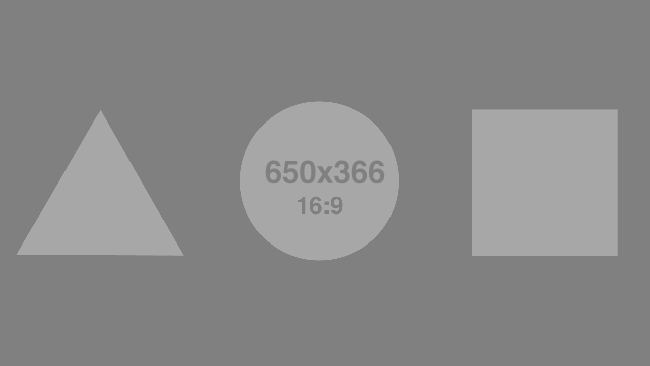 Support has to do with how much your body deviates from its natural movement pattern when you shift from a relaxed, natural state to your running stride. Our research shows that runners are generally either high deviators or low deviators. Brooks support technologies aid high deviators by guiding their body back into their natural way of moving. High deviators may prefer shoes labeled with "Support" or "Max Support." Low deviators often find that "Neutral" shoes work best for them.
Visit Site
Neutral
Support
Max Support
Waterproof coverage plus all-terrain comfort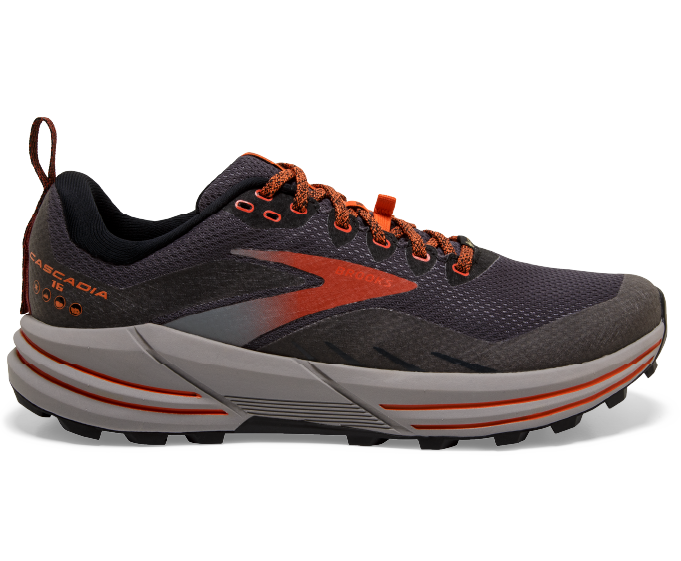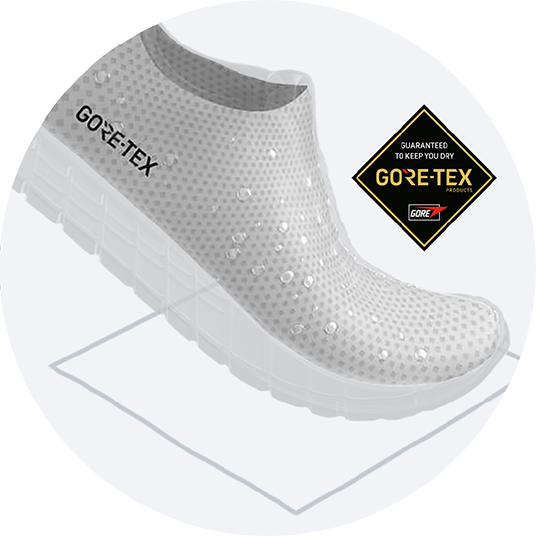 Aim for the puddles
Waterproof coverage
Your feet stay dry thanks to a new lightweight GORE-TEX® Invisible Fit membrane that's bonded directly to the upper for a lighter, more flexible fit.
Gaiter tab on heels secures trail gaiters for extra protection.

Gusset keeps out sand and small debris.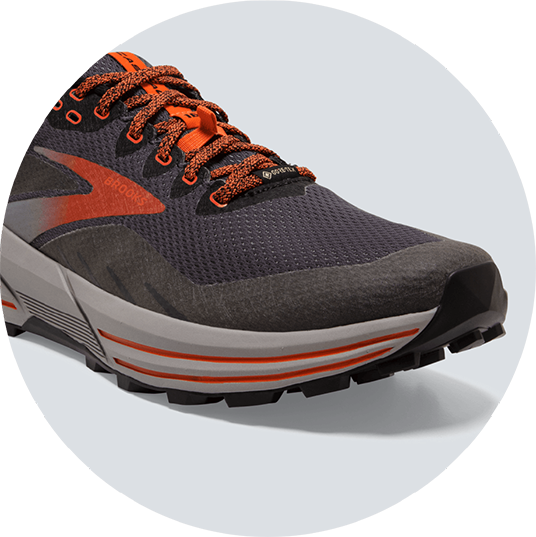 All-terrain comfort
Enhanced adaptability
New midsole and outsole construction lets the shoe mold easily to the ground, improving the stable ride.
More release grooves in the midsole promote extra adaptability on rough terrain.

TrailTack rubber outsole provides wet/dry traction.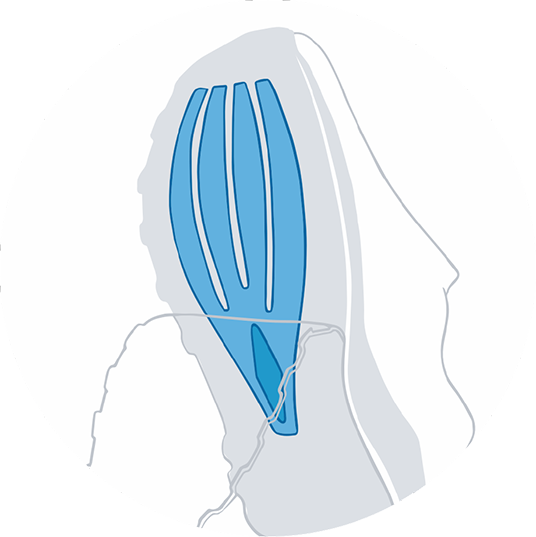 Soft yet protective
Cushioning plus protection
An updated Ballistic Rock Shield protects against pebbles and debris while also adapting more easily to uneven terrain. New, softer cushioning ensures a soft landing with every stride.
Ballistic Rock Shield now includes vertical grooves to provide side-to-side adaptability.

New DNA LOFT v2 midsole makes the latest cushioning 5% softer and 20% lighter than the Cascadia 15.

Extra 2mm of cushioning adds softness.