110370

Create Your Levitate
Choose features to match your preference. We want your shoe to feel catered to YOU and your run.
Select a Fit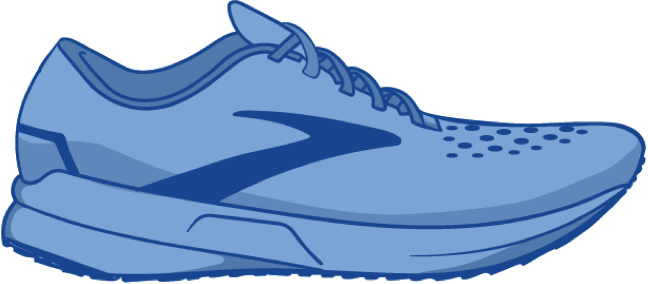 Classic Fit
Runners who value comfort, consistency and access may prefer this style.
Hugs your foot
Blends flexibility + structure
Has some wiggle room
Think boot-cut jeans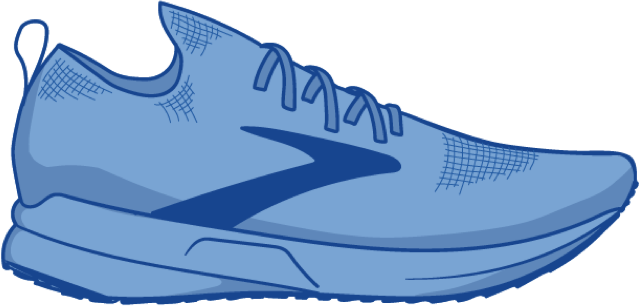 StealthFit
Runners who value performance and innovation may prefer our shoes with the sleek, closer-to-foot StealthFit.
Wraps your foot
Blends stretch + compression
Sleek, moves with you
Think skinny jeans
Choose your support
Your body naturally likes to move in one way. Deviation is how much that movement changes when you go for a run.
Neutral
Low deviators may find that shoes designated 'Neutral' work best for them.
Support
Runners with high deviation benefit from Brooks' support technologies and may want to look for a shoe with Support.
You my have high deviation if:
You frequently get the same injury
You pronate or supinate
Toes point in or out when you walk
You feel unstable when you balance on one leg
Hand pressure increases or decreases when you squat with your feet together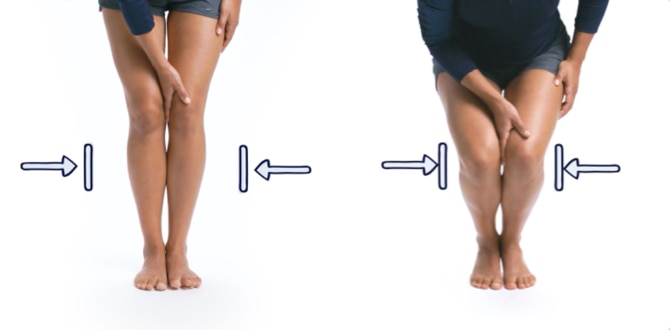 634 - Red/White/Green
We want all runners to love their gear. So take our gear for a 90-day test run. If you don't love it, return it for free. Really. Have more questions? Get all the details .
Free* standard shipping & returns, always.
Brooks Run Happy Promise
Our goal is to make each run better than the last. The gear we offer should improve your miles. So if you're not happy with a product, then we're not happy either.

90-day trial run — our guarantee
We think you'll love our products because thousands of other runners already do. So take our gear for a 90-day test run. If you don't love it, return it for free. Really.

Our return policy
If you buy gear from us today, you have 90 days to wear it all you want and still return it if you don't love it.

Free standard shipping
Free* standard shipping on all orders over £75. Orders under £75 are charged a £5 shipping fee. Returns are always for free.
Best for…
Springy ride
Training
Road running
Treadmill
Features
Super springy feel
Stretch & structure
Quick transitions
Experience Type
Experience type
Our shoes offer different experiences based on how they feel while running: Cushion shoes offer a soft, floaty feeling, while Energize shoes offer a springy, bouncy feel. Speed shoes feel fast and lightweight – perfect for races, while Trail shoes are designed to feel stable and comfortable on off-road surfaces.
Cushion
Speed
Energize
Trail
Support
Support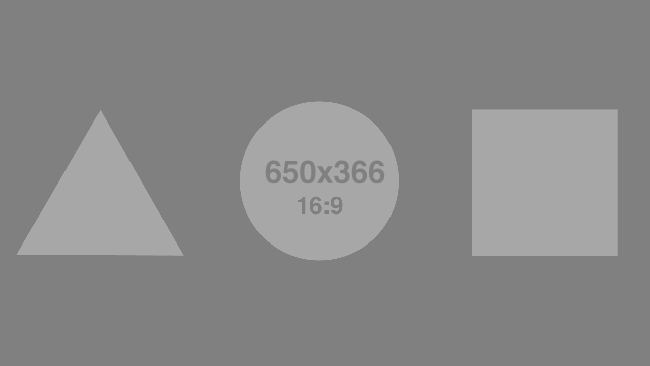 Support has to do with how much your body deviates from its natural movement pattern when you shift from a relaxed, natural state to your running stride. Our research shows that runners are generally either high deviators or low deviators. Brooks support technologies aid high deviators by guiding their body back into their natural way of moving. High deviators may prefer shoes labeled with "Support" or "Max Support." Low deviators often find that "Neutral" shoes work best for them.
Visit Site
Neutral
Support
Max Support
Ornament your run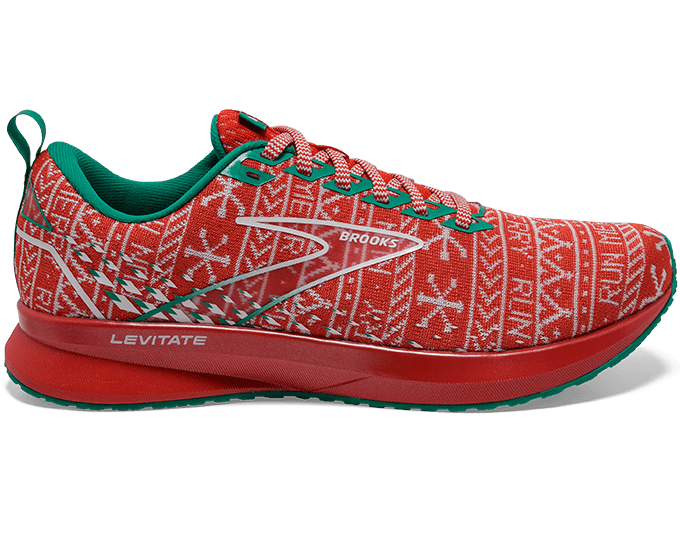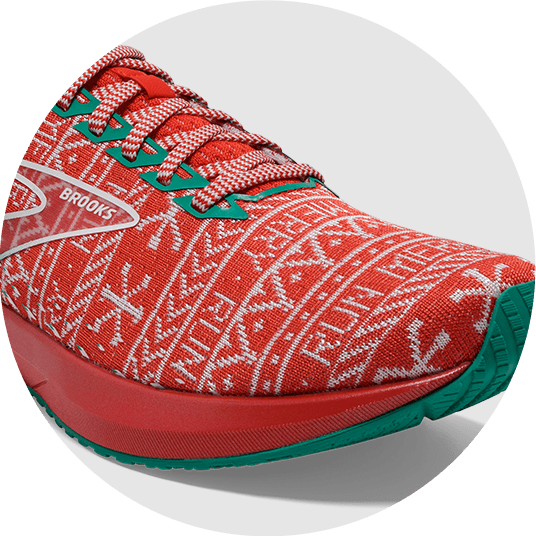 Wrap yourself in cheer
Special ornament pattern
This year's Run Merry shoe features an ornament-inspired look to really get the Christmas run going. Eggnog anyone?
For extra cheer, the Run Merry Levitate 5 features DNA AMP midsole technology that gives you Christmas energy every step of the way.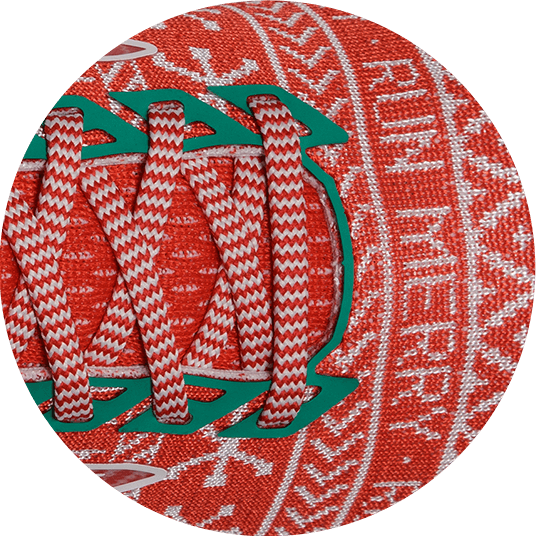 A classic Christmas treat
Candy cane-inspired laces
These red and white candy cane laces will help you stay in the mood for fun runs...and for snacks after.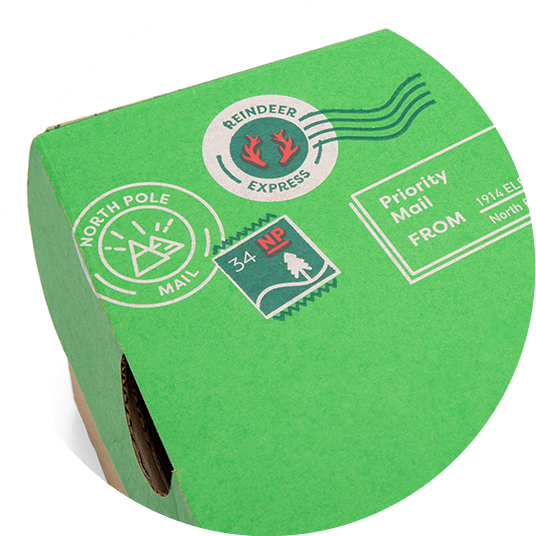 Not your average shoe box
Limited-edition Christmas packaging
Whether it's for you or someone special, save time on wrapping with special Christmas-themed packaging.