110374

Save 15% on shorts with any shoe purchase
Buy any Brooks shoe on brooksrunning.com between 9pm PT 07/31/2022 and 9:00pm PT 08/31/2022 and receive fifteen percent (15%) off Brooks shorts purchased in the same transaction. Discount is automatically applied during Checkout. While supplies last. No rainchecks. Cannot be combined with other offers, discounts, or coupons. Valid on orders shipped to the United States only. Past purchases do not apply. See https://www.brooksrunning.com/en_us/terms-of-use/ for additional terms and details, including any eligibility restrictions.
New colours
Limited edition
153 - White/Peacoat/Blue Shadow
Free shipping and returns, always.
Free shipping & returns, always.
Brooks Run Happy Promise
Our goal is to make each run better than the last. The gear we offer should improve your miles. So if you're not happy with a product, then we're not happy either.

90-day trial run — our guarantee
We think you'll love our products because thousands of other runners already do. So take our gear for a 90-day test run. If you don't love it, return it for free. Really.

Our return policy
If you buy gear from us today, you have 90 days to wear it all you want and still return it if you don't love it — no shipping or re‐stocking fee. If your gear is unworn and still in original packaging, you have one year to return it to us.

Always free shipping
All orders ship free with ground shipping. If you spend over $100, 2-day shipping is also on us. Shipping is always free for returns.
Add style to your run without sacrificing performance. The men's Revel 5 features a sleek knit upper paired with responsive cushioning for a modern look and a springy ride.
Best for…
Road running
Training
Indoor workouts
Features
Sleek & streamlined
Responsive ride
Quick transitions
Experience
Experience type
All Brooks shoes have cushioning, but how it feels can vary across categories and individual shoe styles. For example, the Levitate and Revel, both within the Energize category, offer different levels of of springy cushioning: max spring in the Levitate, more balanced in the Revel. What you choose is totally up to your preference, as each one delivers lab- and runner-tested performance for every mile of your run.

Still not sure if this shoe is the right experience for you?
Try our Shoe Finder
Cushion
Speed
Energize
Trail
Support
Choose your support
Your body naturally likes to move in one way. Deviation is how much that movement changes when you go for a run.

Neutral
Low deviators may find that shoes designated "neutral" work best for them.

Support
Runners with high deviation benefit from Brooks' support technologies and may want to look for a shoe designated "support".

You may have deviation if:
You freqently get the same injury
You pronate or supinate
Toes point in or out when you walk
You feel unstable when you balance on one leg
Hand pressure increases or decreases when you squat with feet together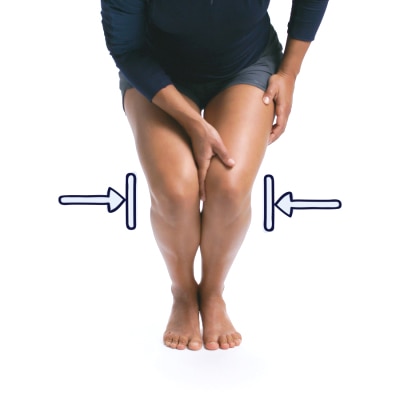 Still unsure? Take our 5 minute quiz:
Try our Shoe Finder
Neutral
Support
Max support
All-day performance with a kick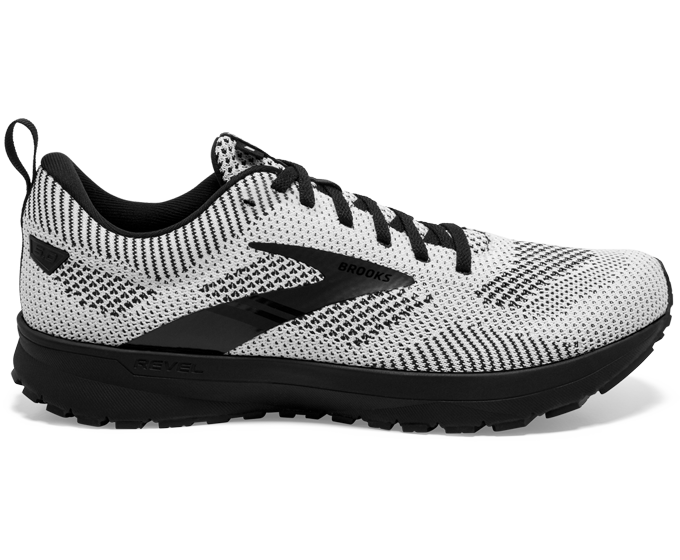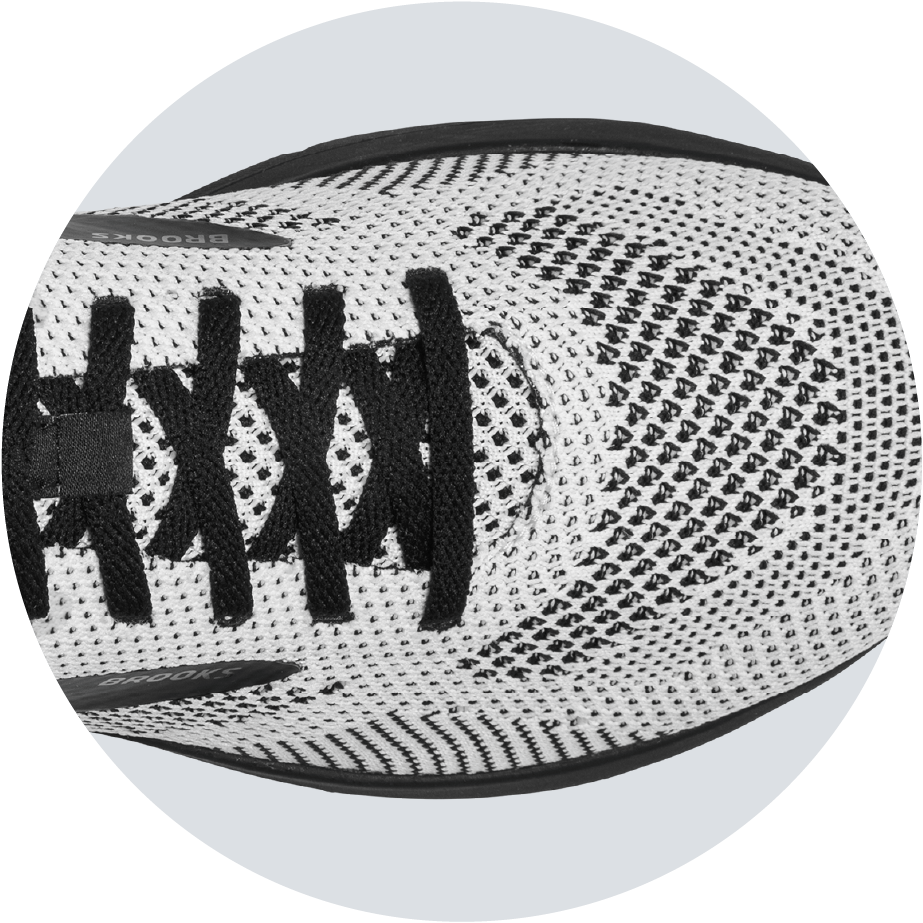 New streamlined look
Sleek upper
An updated Fit Knit construction offers a secure, distraction-free fit — on or off the run.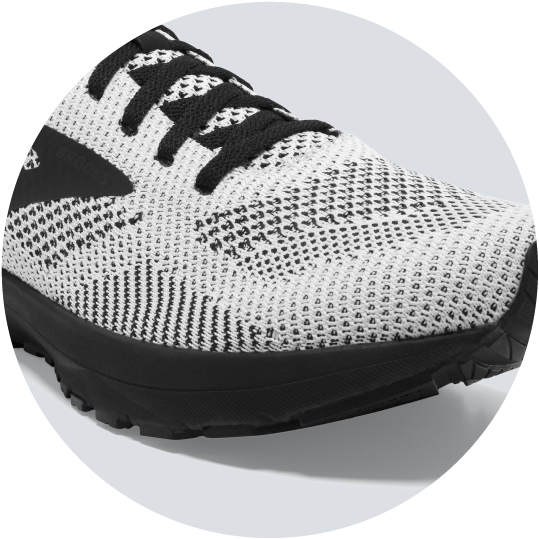 Spring forward
Responsive ride
Lightweight BioMoGo DNA cushioning combines with the Green Rubber outsole to create a springy feel.
Our cushioning technologies all start with DNA because they react to your unique stride.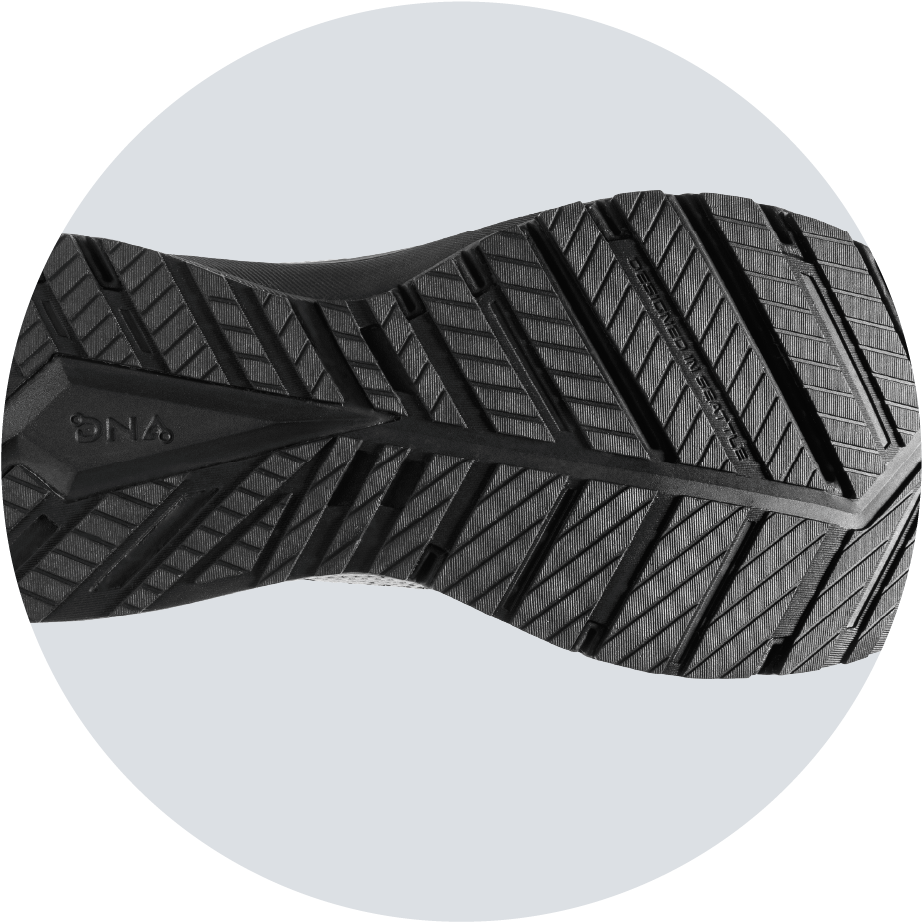 Keep up your momentum
Quick transitions
An updated arrow-point pattern in the outsole lets your foot move from heel to toe quickly.
Quick transitions help reduce your ground contact times, keeping your stride quick and efficient.