211352

Select Colour
SALE 070 - Black/Nightlife
Always free returns.
Free returns, always.
Brooks Run Happy Promise
Our goal is to make each run better than the last. The gear we offer should improve your miles. So if you're not happy with a product, then we're not happy either.

90-day trial run — our guarantee
We think you'll love our products because thousands of other runners already do. So take our gear for a 90-day test run. If you don't love it, return it for free. Really.

Our return policy
If you buy gear from us today, you have 90 days to wear it all you want and still return it if you don't love it — no shipping or re‐stocking fee. If your gear is unworn and still in original packaging, you have one year to return it to us.

Preorder
Brighten up your run when it's dark out. The Carbonite 5" 2-in-1 shorts shine in the dark for increased visibility to cars, bikes, or other runners. These men's running shorts with phone pocket also make storing your essentials easy.
Best for…
Best for running in the dark
Best for warm or mild runs
Everyday runs
Features
Visible in the dark
Built-in liner
Easy storage
Fit

Fit Type

Brooks running apparel is designed to move in harmony with your body. Most of our styles are semi-fitted, which means the gear follows the shape of your body, but leaves some breathing room. Other styles are fitted: they hug your body and stretch to move with you. A small number of pieces in our line have a relaxed, but not baggy fit. Fit preference is totally personal!
Do Not Use Fabric Softeners, Wash Darks Separately, Wash Separately Before Wearing
Low light calls for bright gear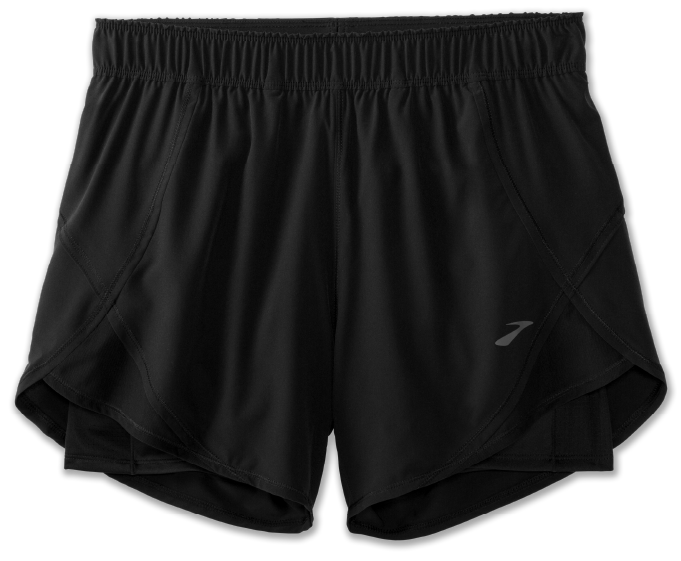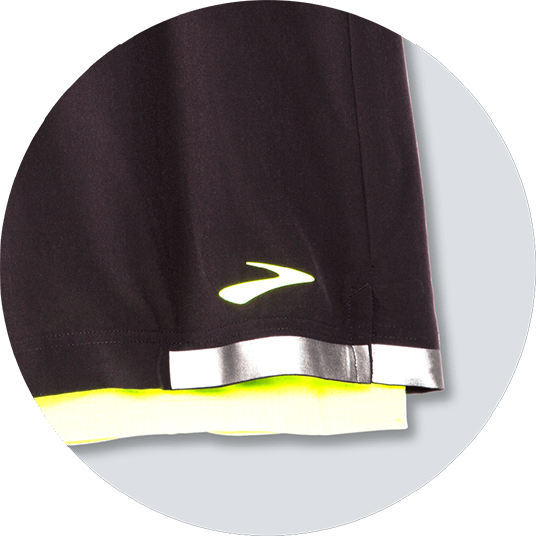 360° Visibility
Visible in the dark
3M™ Scotchlite™ Carbon Black Stretch reflectivity in critical motion zones helps drivers recognize you as a runner in motion from up to 600 ft. away.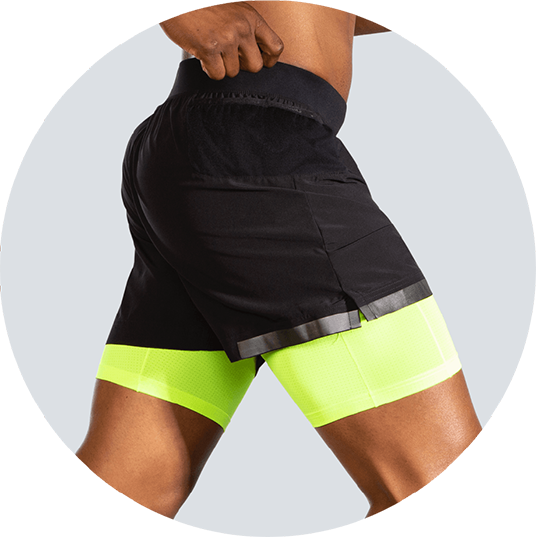 Interior comfort
Built-in liner
Updated sweat-wicking boxer brief liner with cloud seaming feels smooth and stays in place without chafing.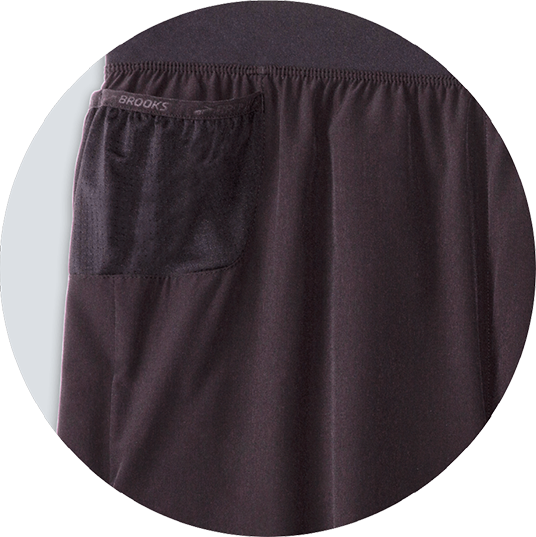 Let's talk pockets
Easy storage
Drop-in side pockets and a drop-in liner pocket hold essentials.
Pockets are sized to fit keys, cash, cards, or energy gels.