120339
Select Colour
160 - White/Iced Aqua/Blue
Preorder
Uphill propulsion
Catamount 2
All-new SkyVault propulsion plate provides responsive drive you need to summit peaks and push the pace.
Outside Magazine Gear of the Year 2021
Outside Magazine Gear of the Year 2021
Outside Magazine Gear of the Year 2021
Don't leave your fast times behind on the pavement. The Catamount is a trail-running shoe designed with ultra-light cushioning to help you move faster on changing terrain. You also get extra traction so new paths don't have to be an uphill battle.
Best for…
Trail racing
Trail running
Traction
Rock/root protection
Features
Ultralight cushioning
Sticky traction
Flexible protection
Experience
Experience type
All Brooks shoes have cushioning, but how it feels can vary across categories and individual shoe styles. For example, the Levitate and Revel, both within the Energize category, offer different levels of of springy cushioning: max spring in the Levitate, more balanced in the Revel. What you choose is totally up to your preference, as each one delivers lab- and runner-tested performance for every mile of your run.

Still not sure if this shoe is the right experience for you?
Try our Shoe Finder
Cushion
Energize
Speed
Trail
Experience level
Experience level
Within any experience category, different shoes have varying levels of that experience: some may have a little less, while others have an amplified experience. For example, within Cushion, the Ghost offers soft, balanced cushioning whereas the Glycerin provides super-soft cushioning.
Light Trail
Mountain Trail
Ultra Trail
Support
Choose your support
Your body naturally likes to move in one way. Deviation is how much that movement changes when you go for a run.


Neutral
Low deviators may find that shoes designated "neutral" work best for them.
Support
Runners with high deviation benefit from Brooks' support technologies and may want to look for a shoe designated "support"
You may have deviation if:
You freqently get the same injury
You pronate or supinate
Toes point in or out when you walk
You feel unstable when you balance on one leg
Hand pressure increases or decreases when you squat with feet together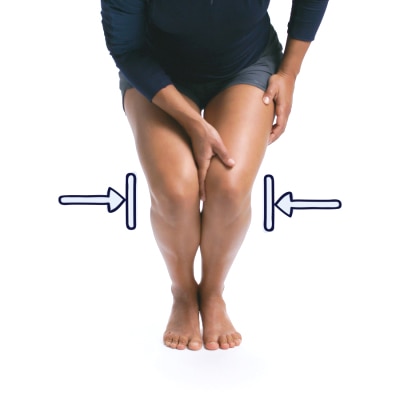 Still unsure? Take our 5 minute quiz:
Try our Shoe Finder
Neutral
Support
Max support
Hit the trails at top speed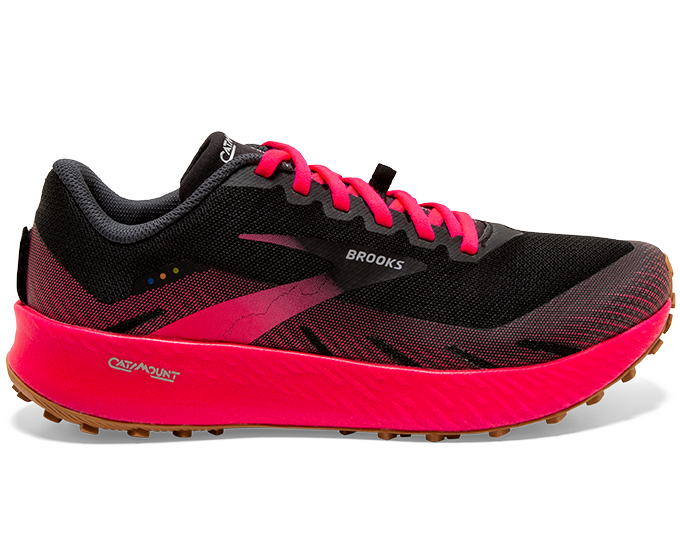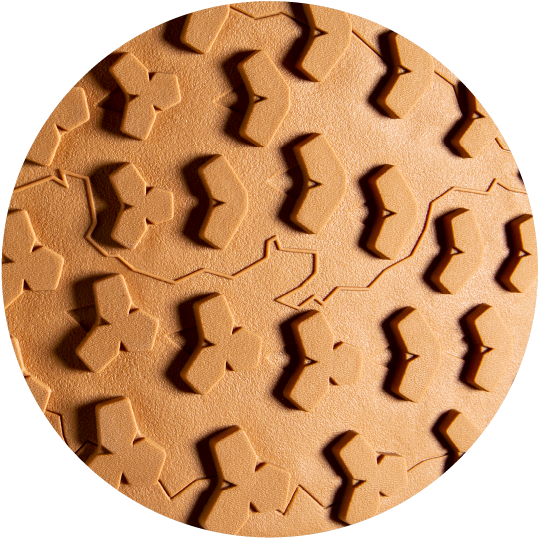 Get a grip
Sticky traction
A raised tread pattern and our unique TrailTack rubber make it easier to grip the ground when traveling uphill or downhill.
If the weather turns south, it can also keep you from slipping on wet surfaces.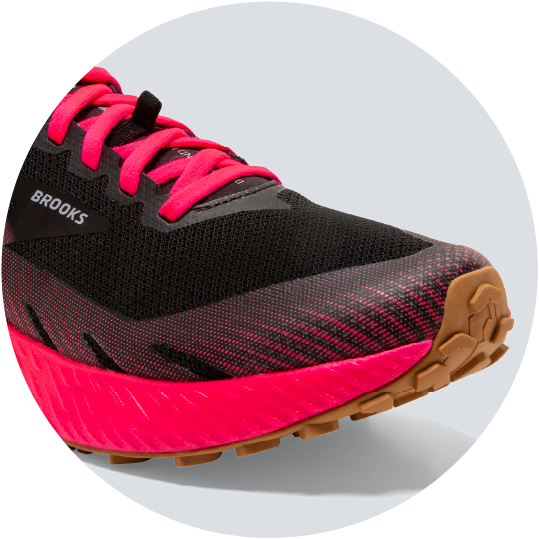 Go farther, faster.
Ultralight, responsive cushioning
DNA FLASH foam is nitrogen infused for an optimal combination of energy return and light weight that adapts to your unique stride and allows you to run fast
DNA FLASH is engineered from ultra-lightweight materials so none of this weighs you down.

Our cushioning technologies all start with DNA because they react to your unique stride.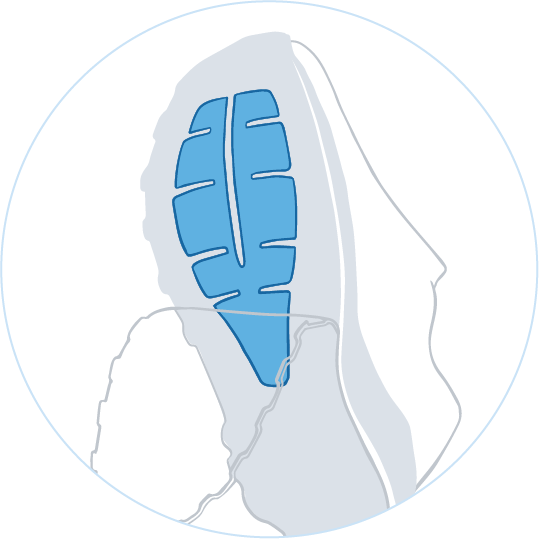 Rocks and roots? No problem.
Flexible protection
Our updated Ballistic Rock Shield is placed between the midsole and outsole to help disperse the impact of stepping on a sharp object.
This means you can keep your focus on the trail ahead without worrying that a rock or root will ruin your run.